Young Guns Special Needs Youth Hunt
Giving kids with special needs the opportunity to hunt
The Young Guns hunts are throughout the Tennessee Young Sportsman's Deer Season.
Our Young Guns hunts provides kids with special needs the opportunity to take a unique part in Tennessee's youth deer hunting season. Many kids who would otherwise never have an opportunity to enjoy the tradition of deer hunting can experience one of our state's most popular outdoor recreation activities.
Our goal is to provide each young hunter with inspiration, hunting education, and the opportunity to get outdoors and experience deer hunting, while adapting to their individual needs. These adventures make life long memories for all involved. The hunts are conducted on private property generously donated by landowners. An experienced hunting guide or TWRA instructor will assist each participant, and hunters will be provided with accessible hunting blinds, transportation to locations and hunter orange hats and vests. Each youth may be accompanied by their parent or guardian throughout the event. Meals and drinks are provided and each hunter receives a gift bag with deer hunting gear.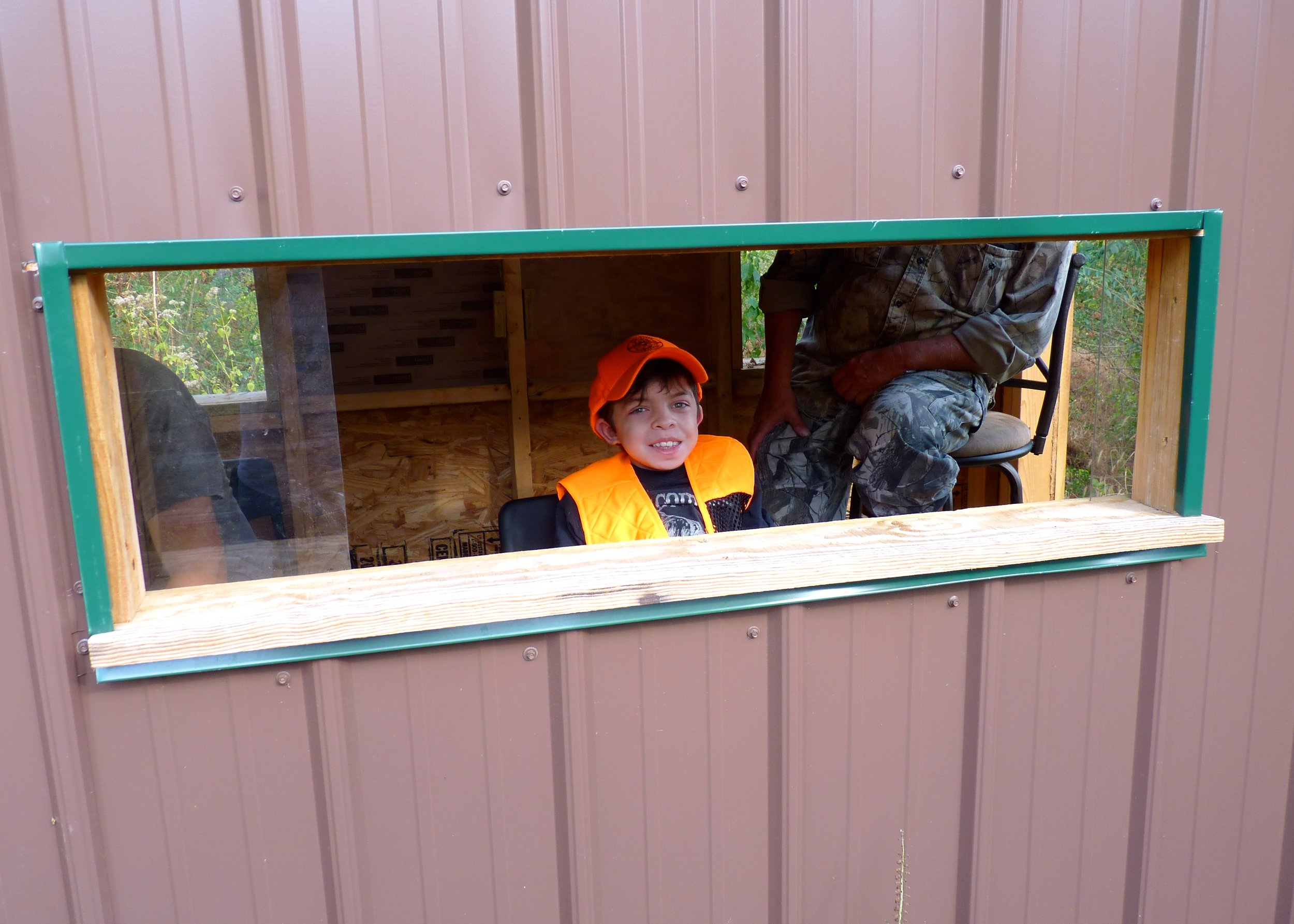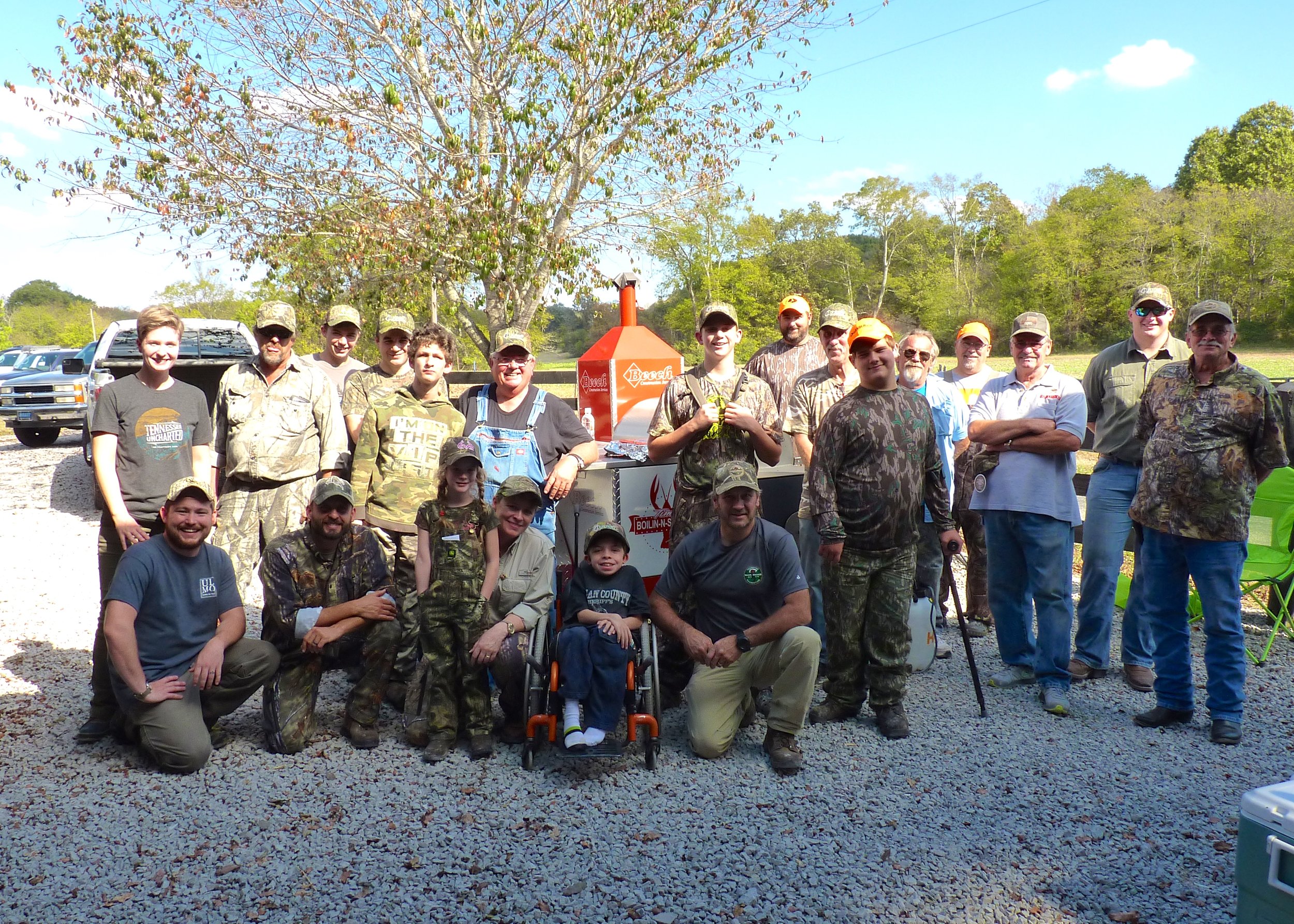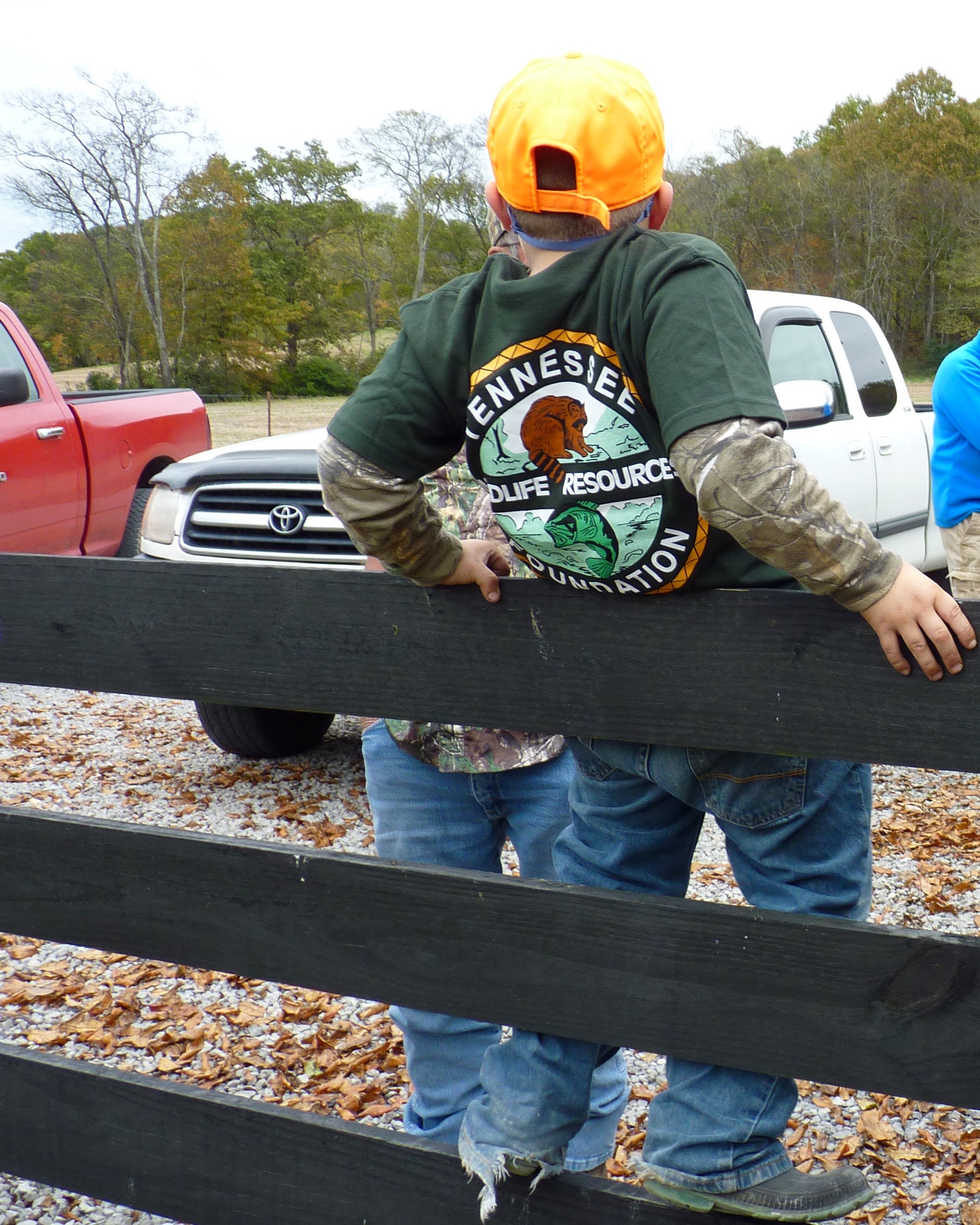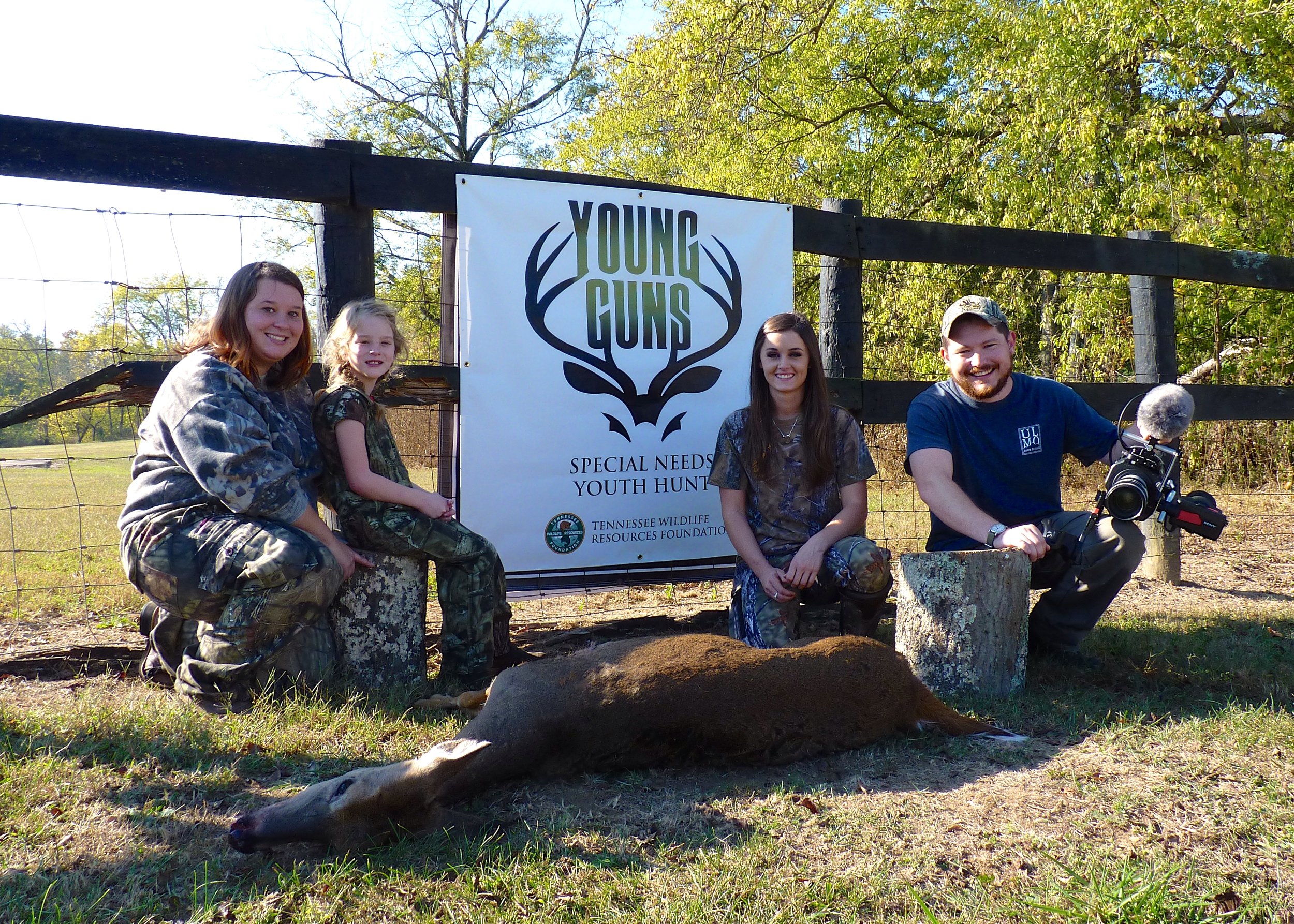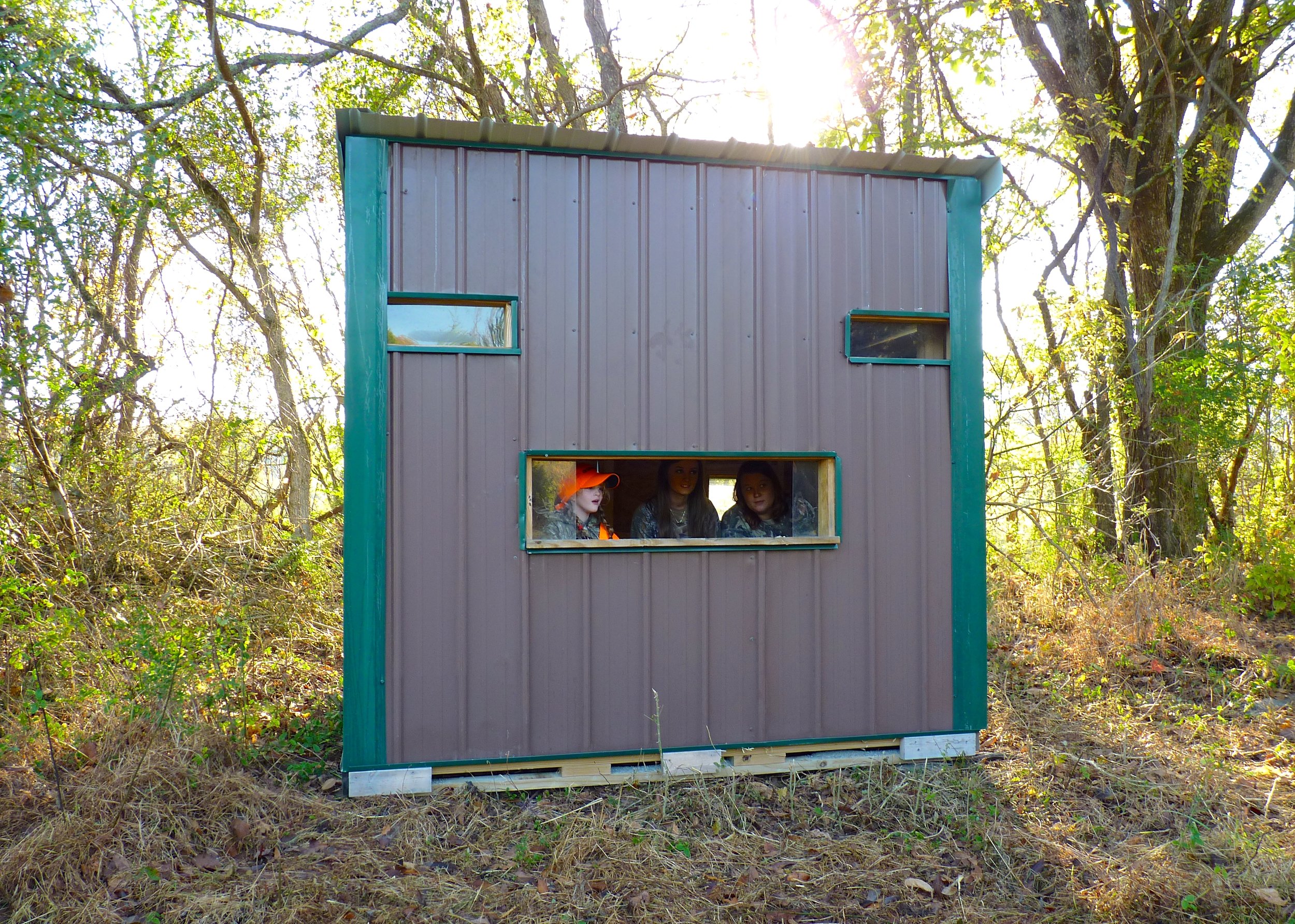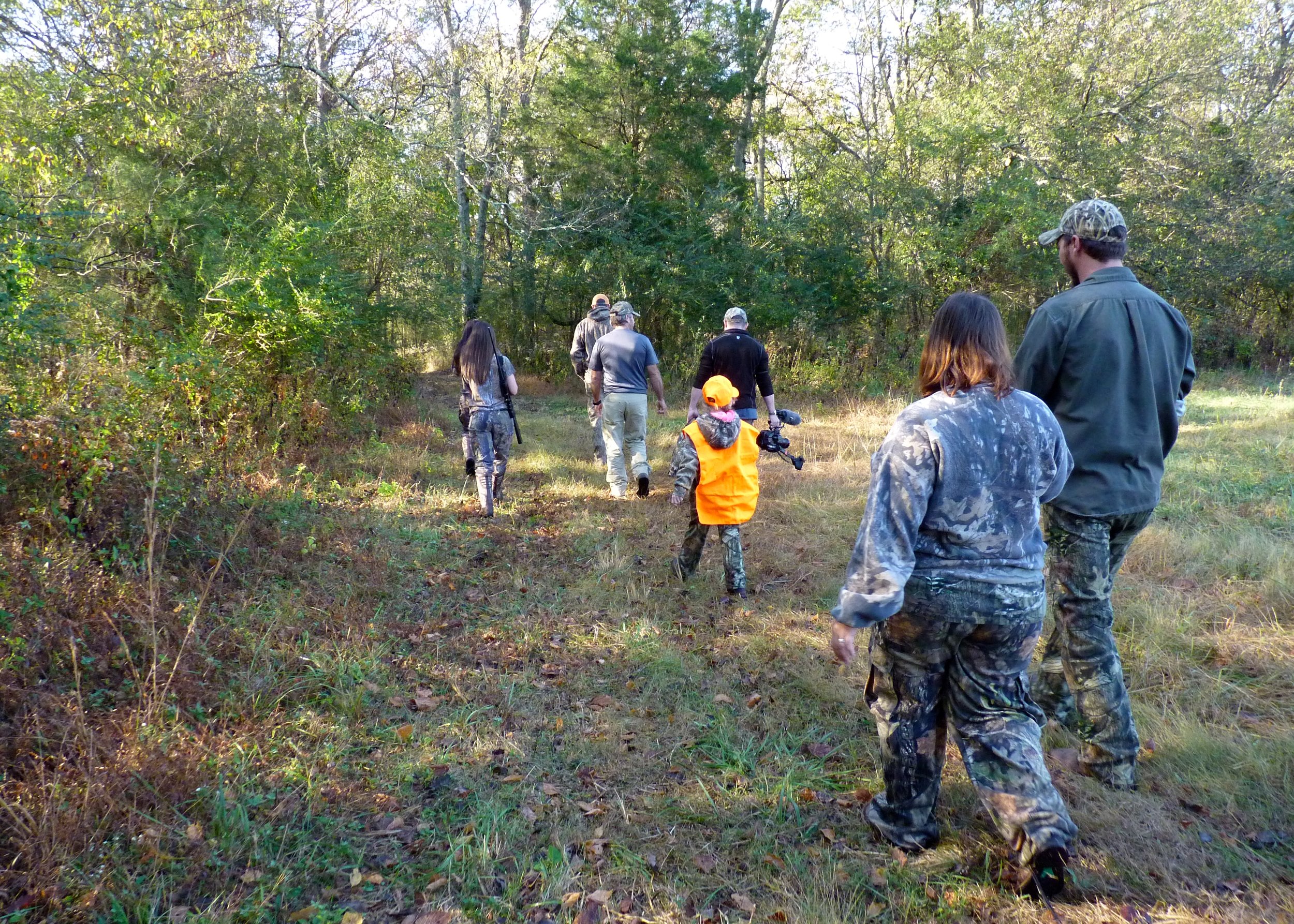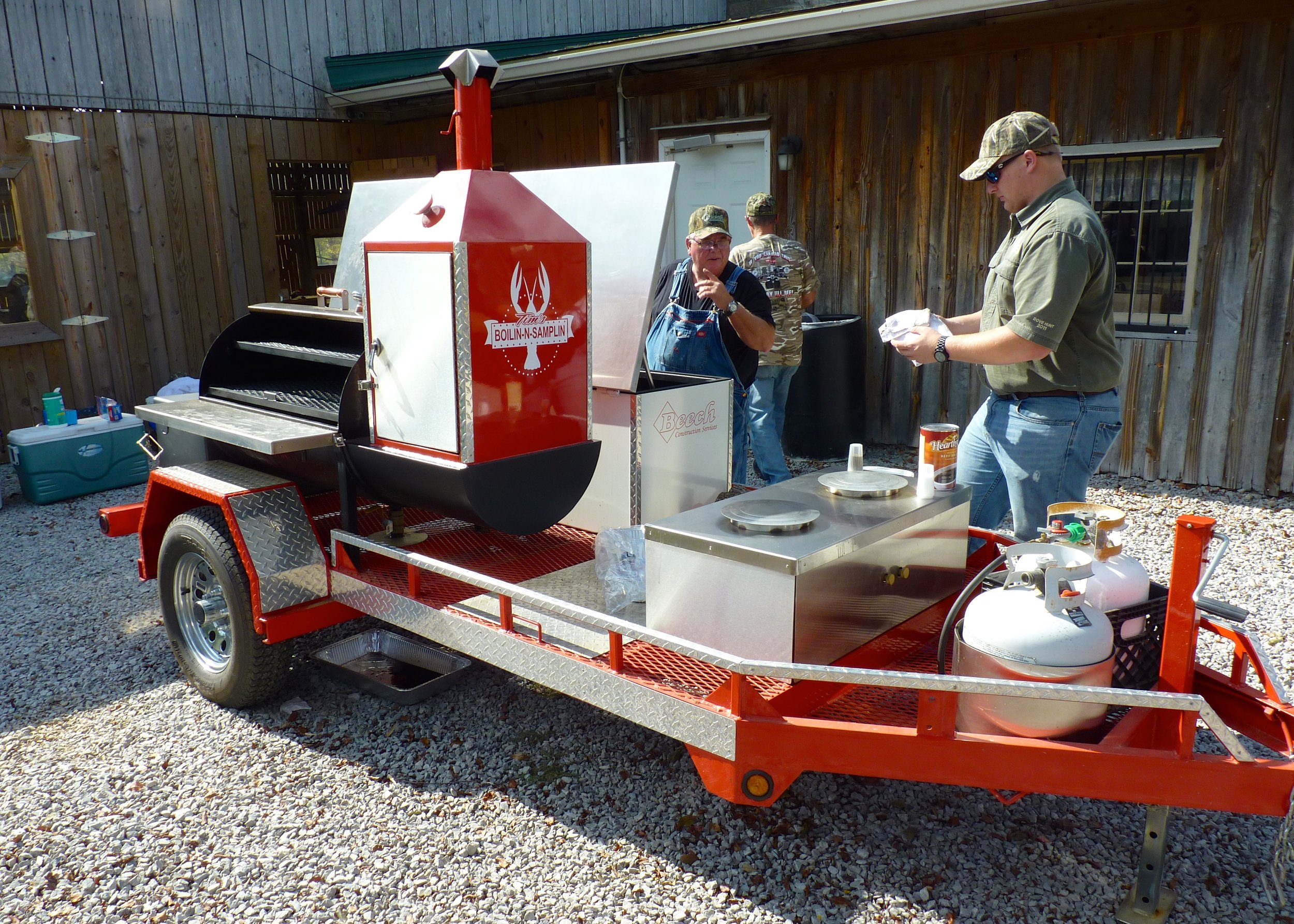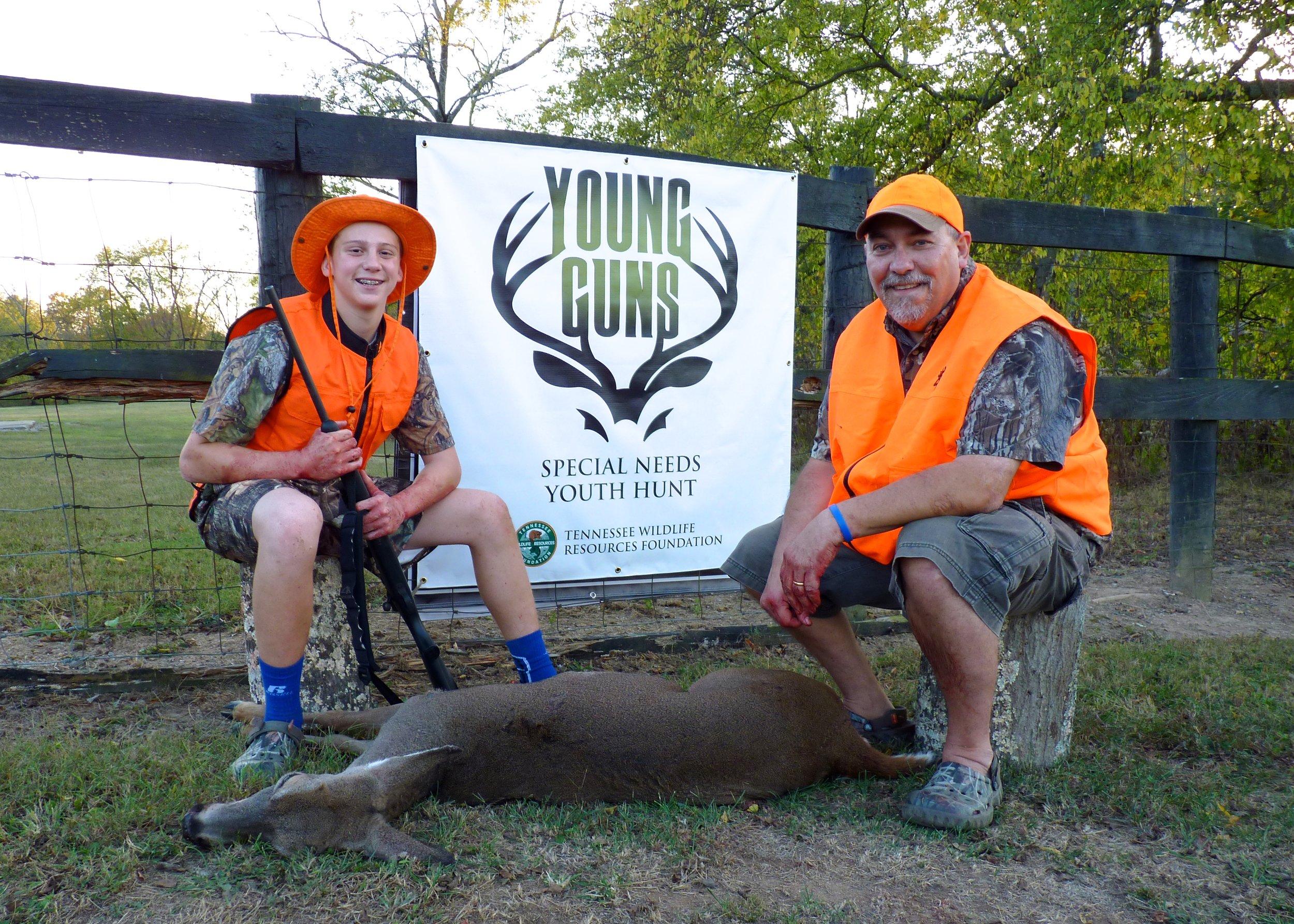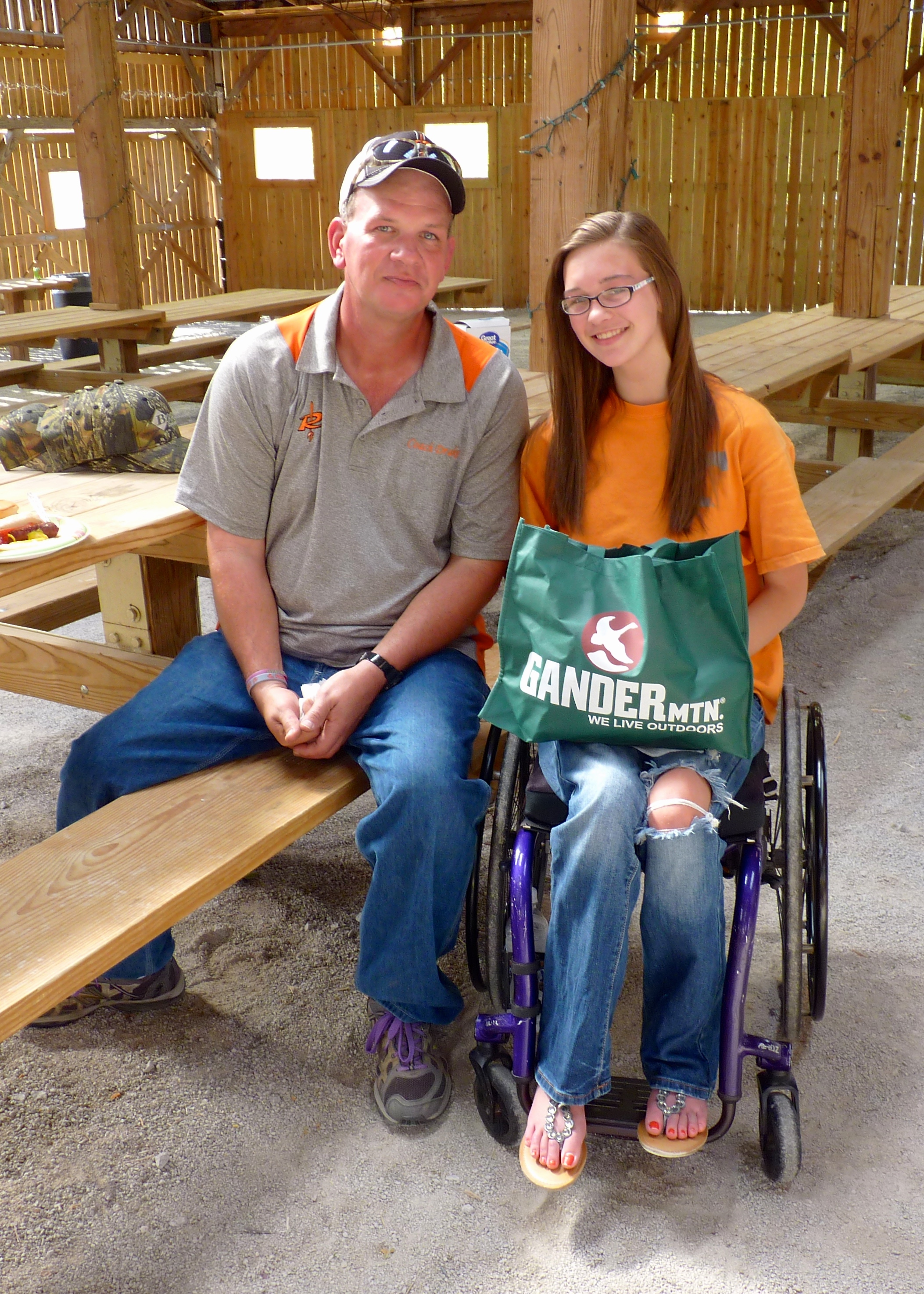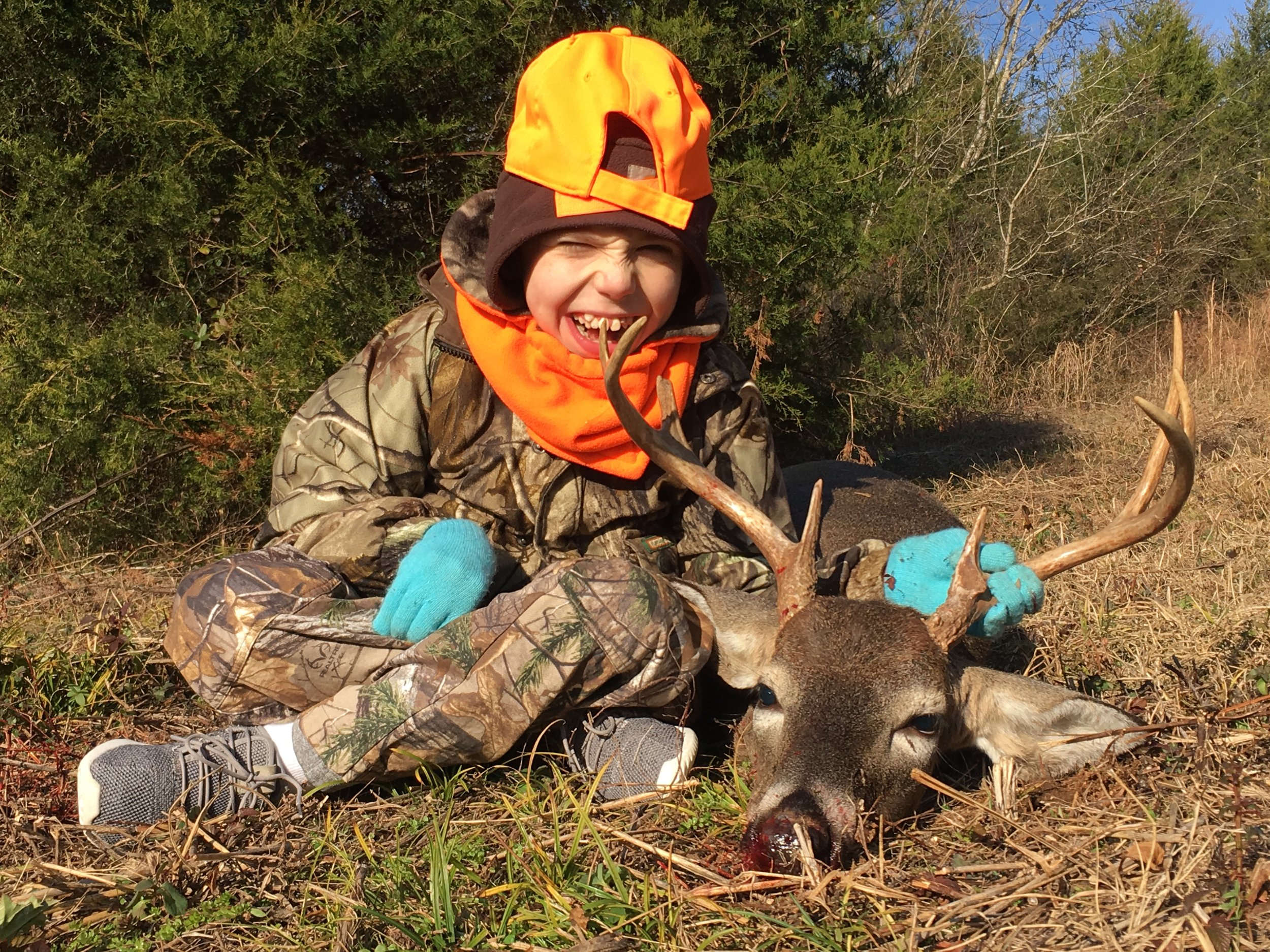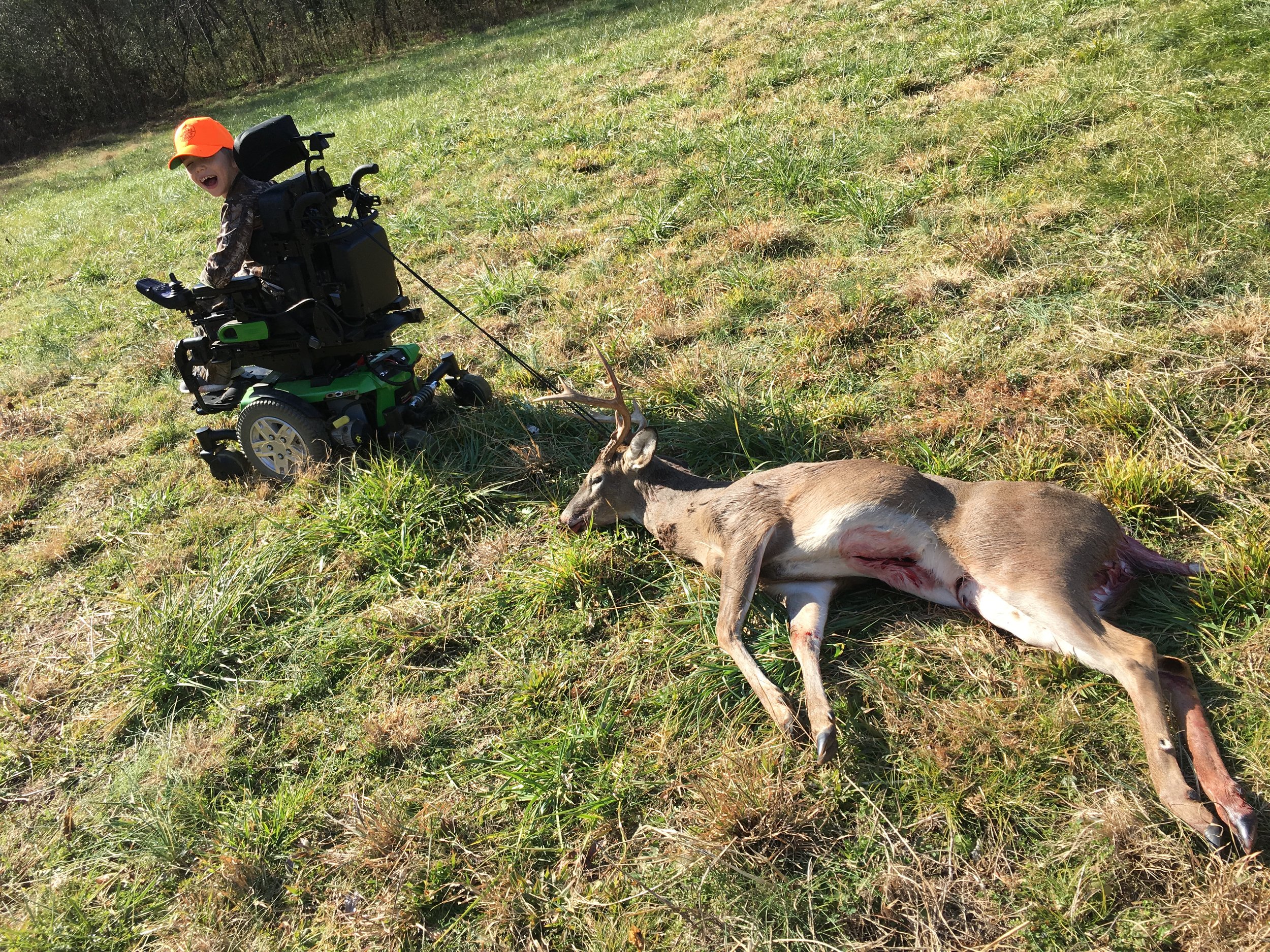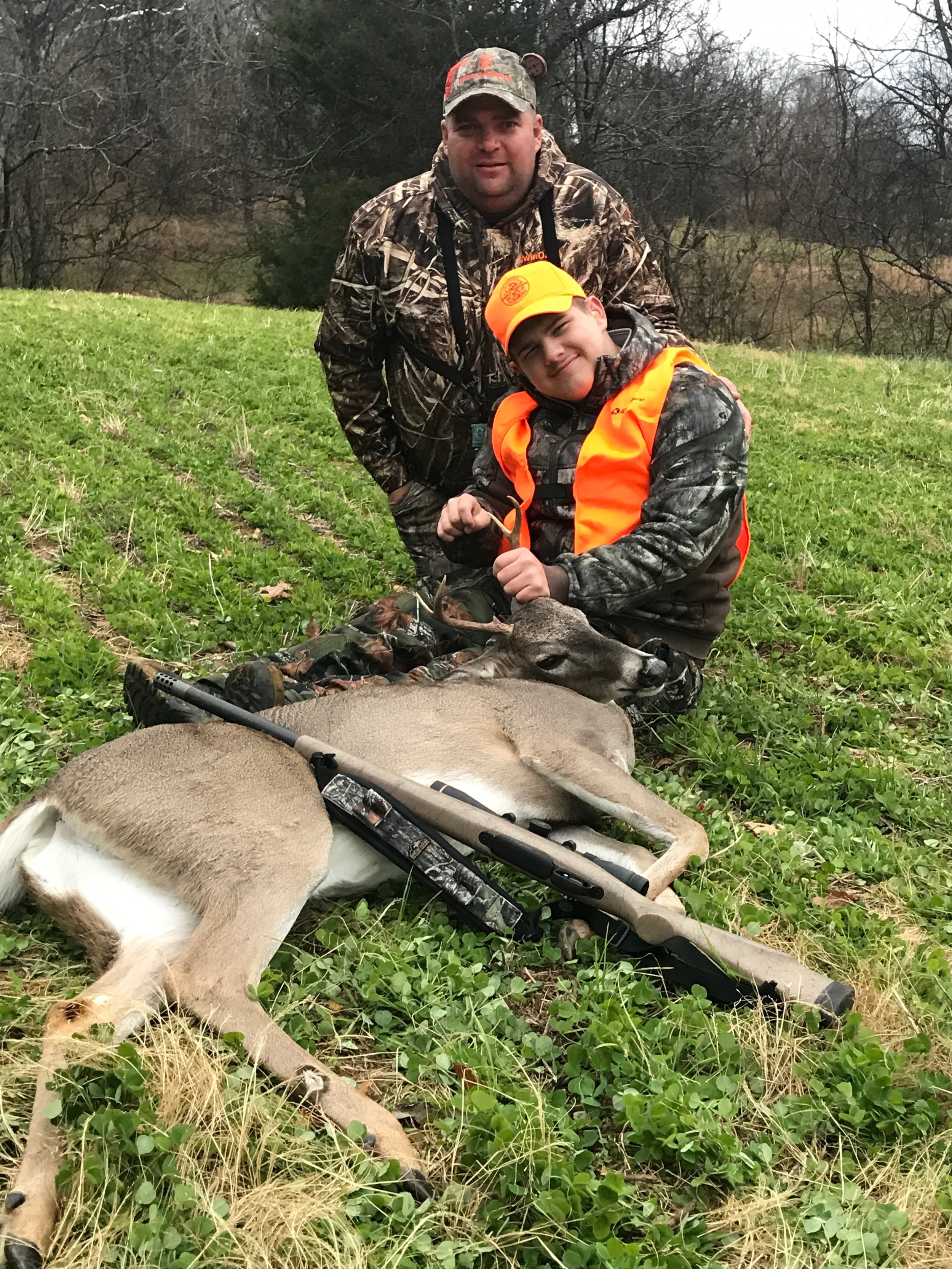 The event for the hunters is free of charge thanks to donations from our Young Guns sponsors and contributions to TWRF.
By taking these youths hunting, it can help them connect to the outdoors and enjoy simple moments in nature that many others take for granted. These are the things memories are made of.
For the special needs hunters, it can be a life-changing experience and a huge boost to their self-esteem. At the end of their Young Guns Special Needs Youth Hunt, each youth can truly say,
"Now I'm a hunter"!
Youths 6 - 16 years of age only. Each young sportsman must be accompanied by a non-hunting parent or guardian. Youths 10 years of age or older must meet Hunter Education requirements.
There are several ways you can contribute to the Young Guns program.
Donate directly to TWRF.

Donate to Young Guns through TWRF.

Volunteer as a hunting guide.

Sponsor a youth to hunt.

Donate land to hunt on.

Build a wheelchair accessible hunting blind.

Donate building materials for blinds and ramps.

Help supply food, drink, and snack items for participants.

Volunteer to cook burgers and hotdogs, etc. for lunch.

Bake cookies or desserts for the event.

Donate hunting items for gift bags.

Volunteer your photography skills to take pictures throughout the event.

Donate printing of banners and signs.
For more information, please contact our Development Director, Johnny Allred, at 615 831-9311 ext.118 or jallred@twrf.net.
Watch Preston's First Hunt:
Banner Image: Preston Bryant at the Young Guns event. Photo credit: Johnny Allred