The Tennessee Governor's One Shot Turkey Hunt
Tennessee's Most Famous Hunt
You might call it the ultimate game of outdoor chess. For the thousands of southern sportsmen who pursue the wild turkey, the hunt isn't necessarily about harvesting a bird. It is instead, more about the experience, the sights, the sounds and smells of a cool spring morning.
The Tennessee Governor's One Shot Turkey Hunt is the TWRF's flagship fundraiser. The 2020 event will be April 3-4.
The Tennessee Wildlife Resources Foundation is proud to host this annual event to herald the beginning of another spring turkey season. Here in Tennessee we are blessed with an abundance of wildlife and ample opportunity to enjoy it. That opportunity is a direct result of funding from generations of sportsmen and women like you and the hard work and dedication of the Tennessee Wildlife Resources Agency. The Governor's One Shot is an opportunity to celebrate our accomplishments, honor those who made it possible, and pledge our continued commitment to preserving our hunting and fishing heritage for future generations of Tennesseans.
Hunters are provided with private land access, an experienced hunting guide, and an opportunity to try their luck at harvesting a gobbler on opening day. 100 hunters participate and have a chance to win a valuable prize for the highest scoring bird and a chance to win as a hunter-guide duo if they "double up".
This is all possible thanks to the high turkey populations in southern-middle Tennessee, experienced guides, and generous landowners. The hunt is a $1,000 donation per person and proceeds go to advance the mission of TWRF. We also have sponsors that give $1,000 donations that pay for many wounded soldiers to get to participate in the day's hunt and festivities.
Once the scoring of harvested turkeys is completed, a winner is announced, and everyone returns to the event hall that evening. Attendees take one last look at auction items and sit down to drinks and a banquet dinner. After the meal, the auction begins. Auction items include exceptional hunting packages, historical artifacts, firearms, and unique items designed especially for the event.
The guest list grows, but you'll always see familiar faces because people support what they love year after year. All of the things we do are made possible thanks to TWRF volunteers, generous businesses, TWRA partners, and people that want to make a difference by preserving what has made them who they are today.
For more information on 2020's One Shot event, or if you would like to become a sponsor, please contact TWRF's Development Director: Johnny Allred at 615 831-9311 ext.118 or jallred@twrf.net.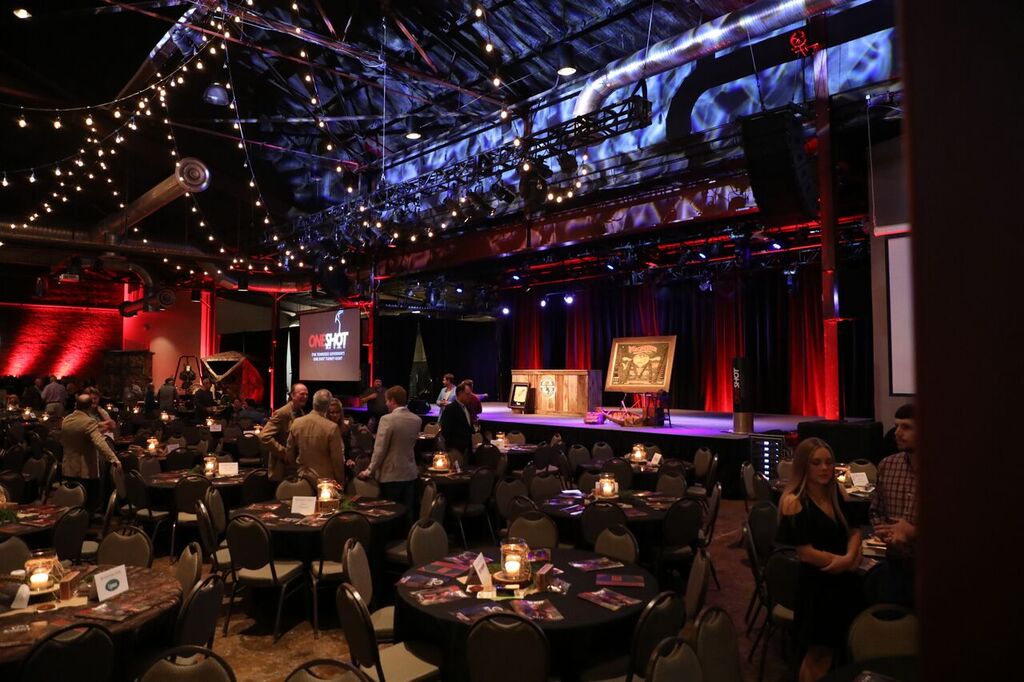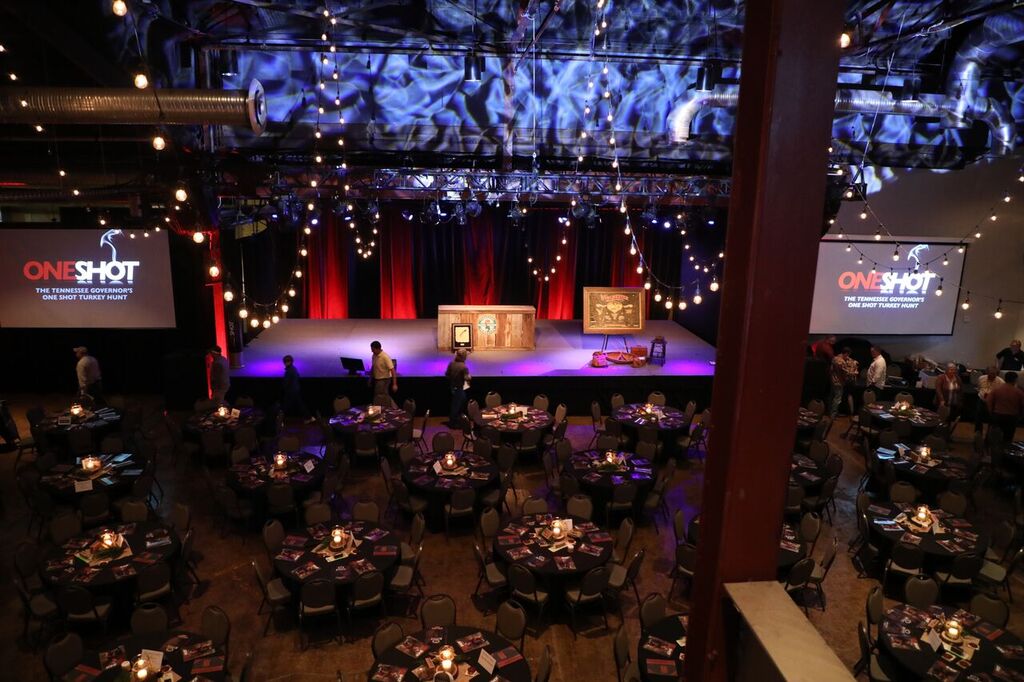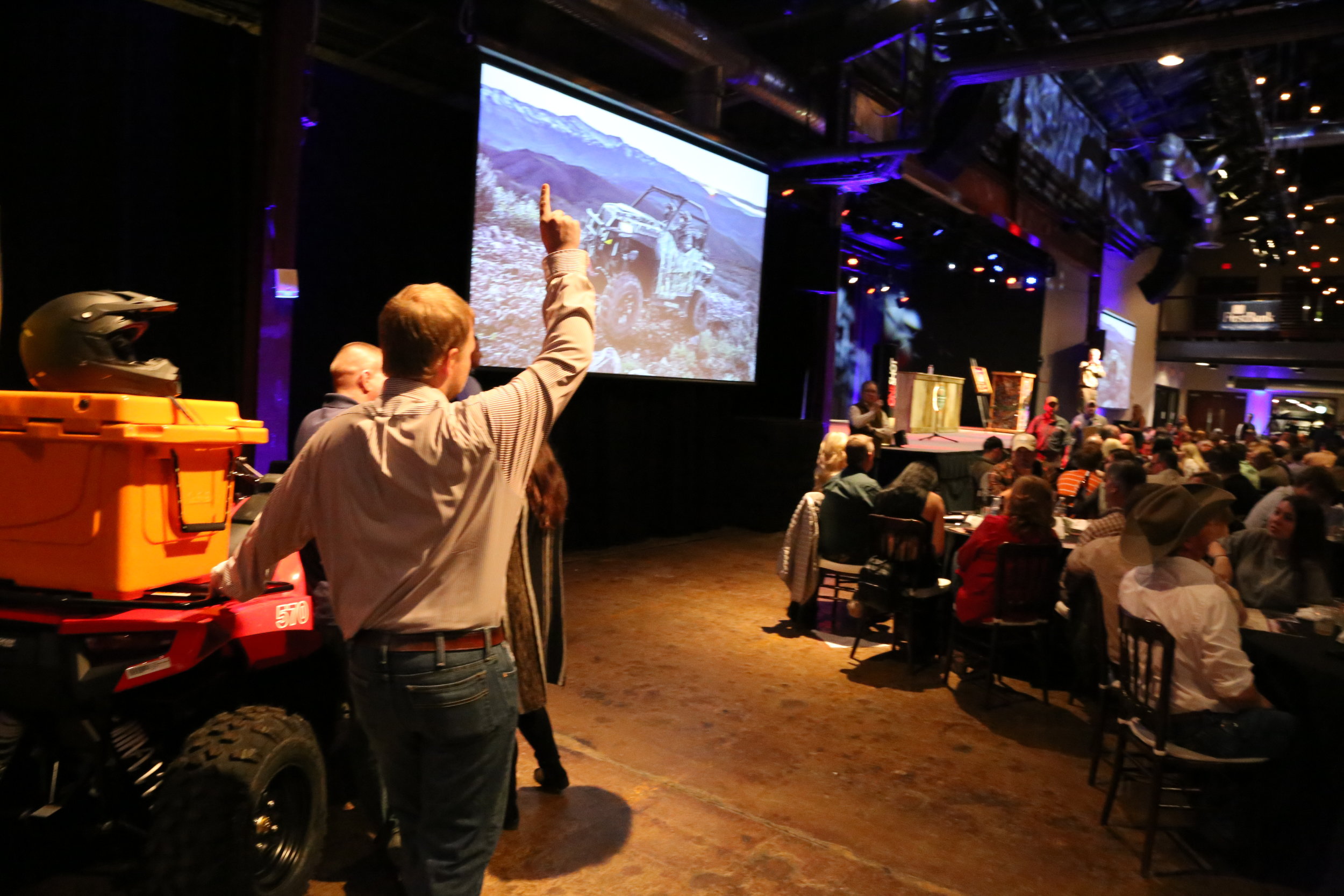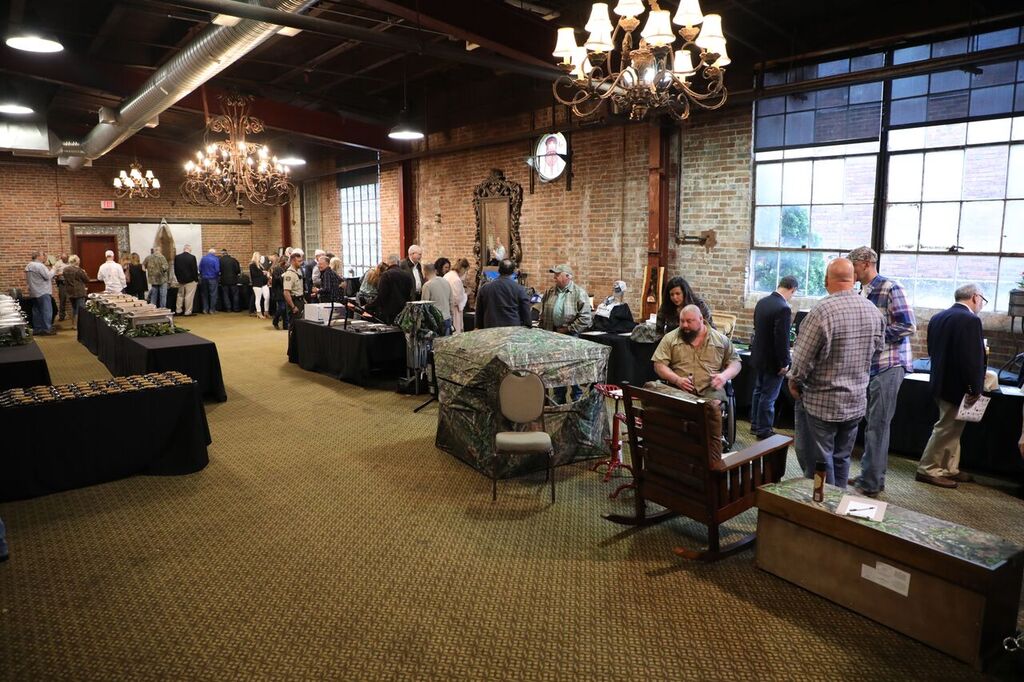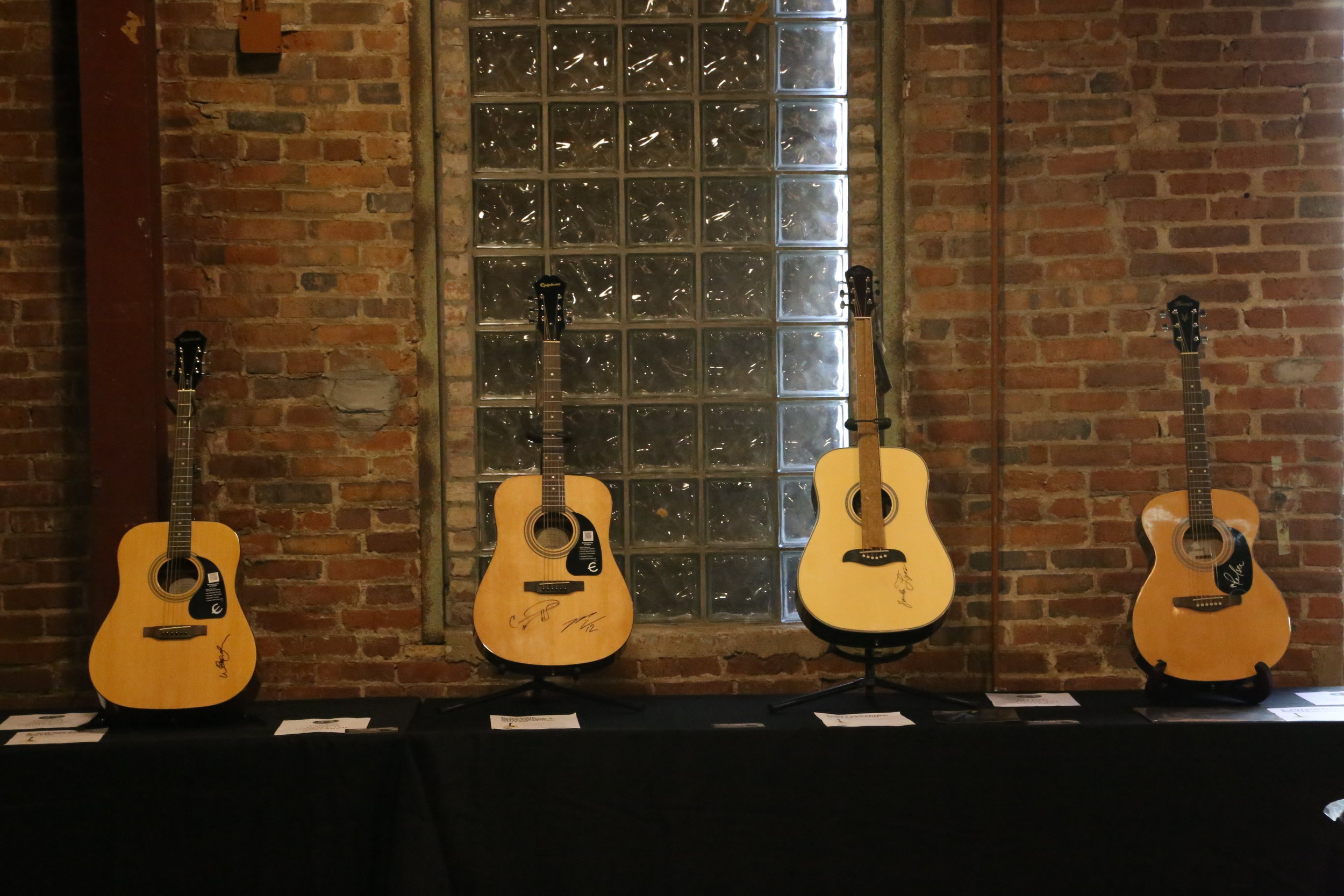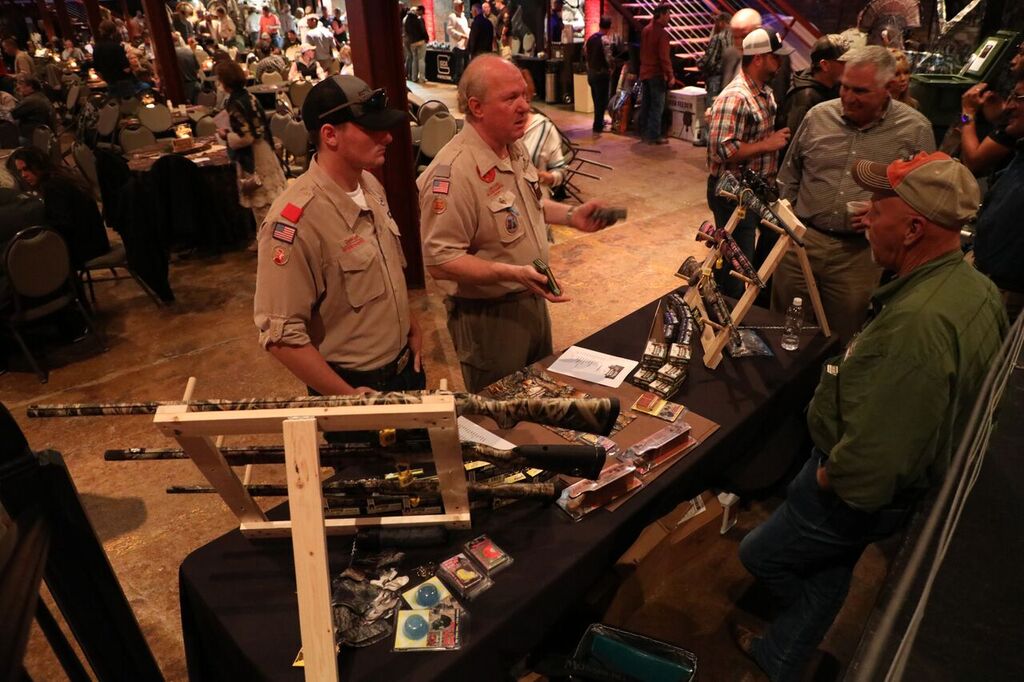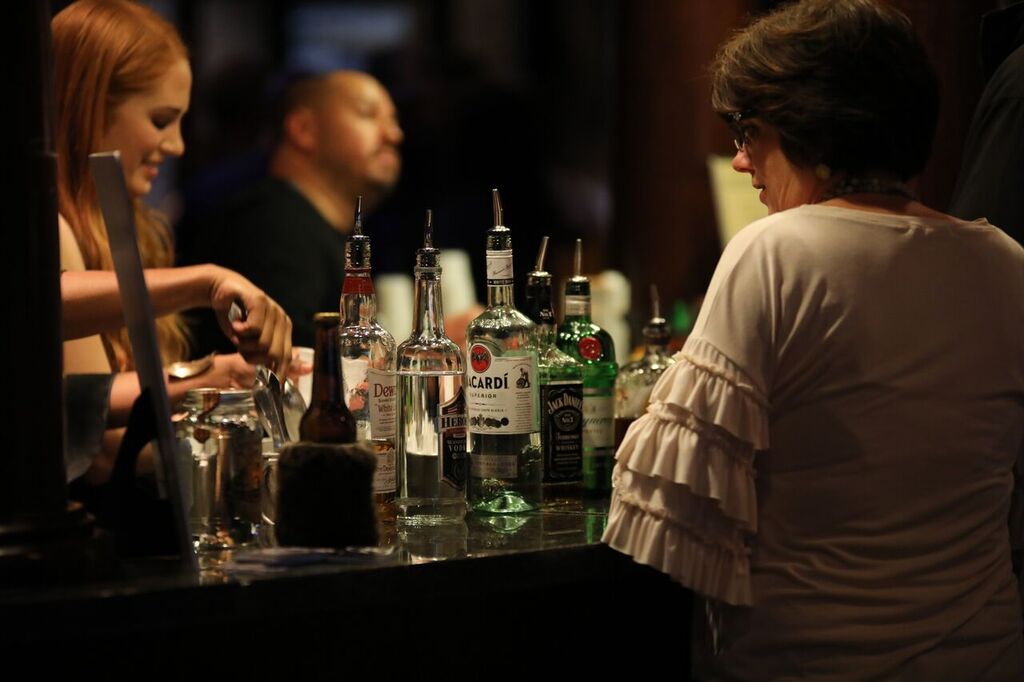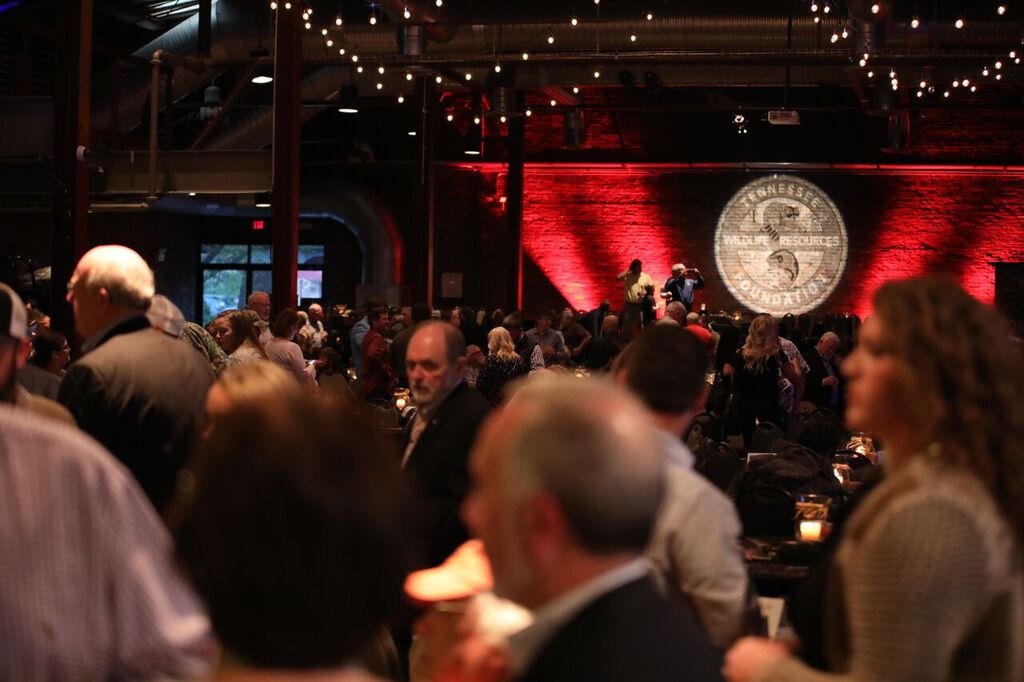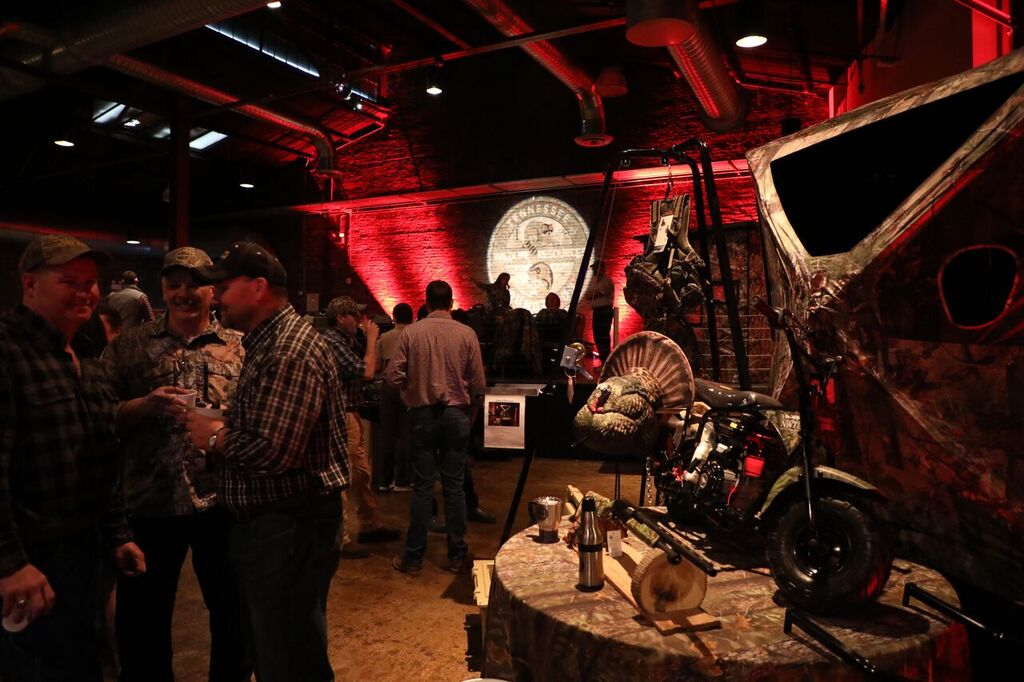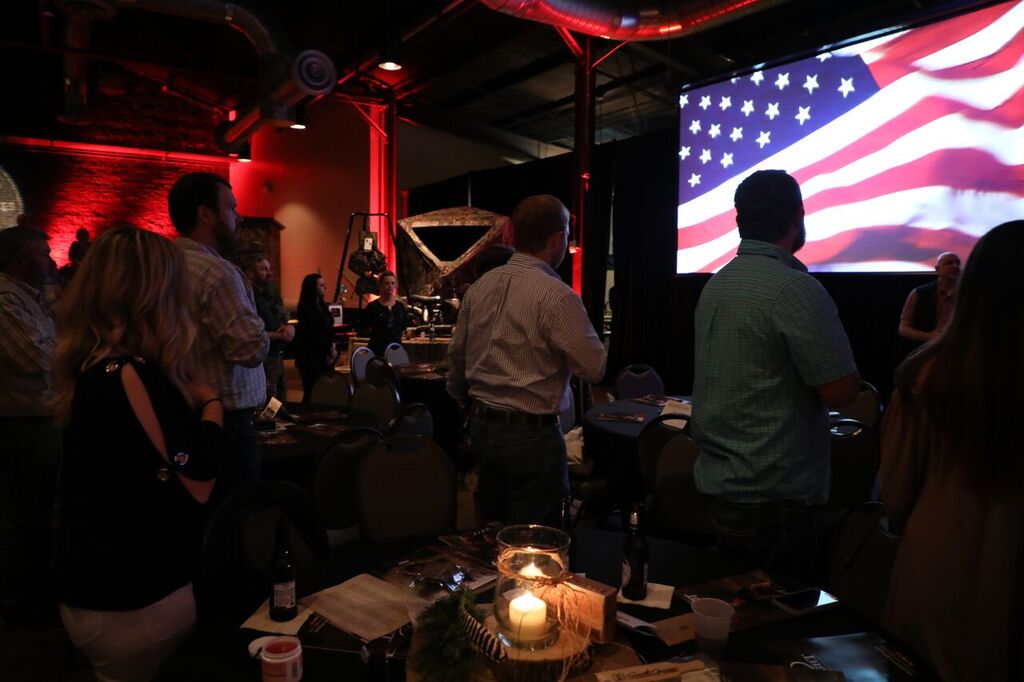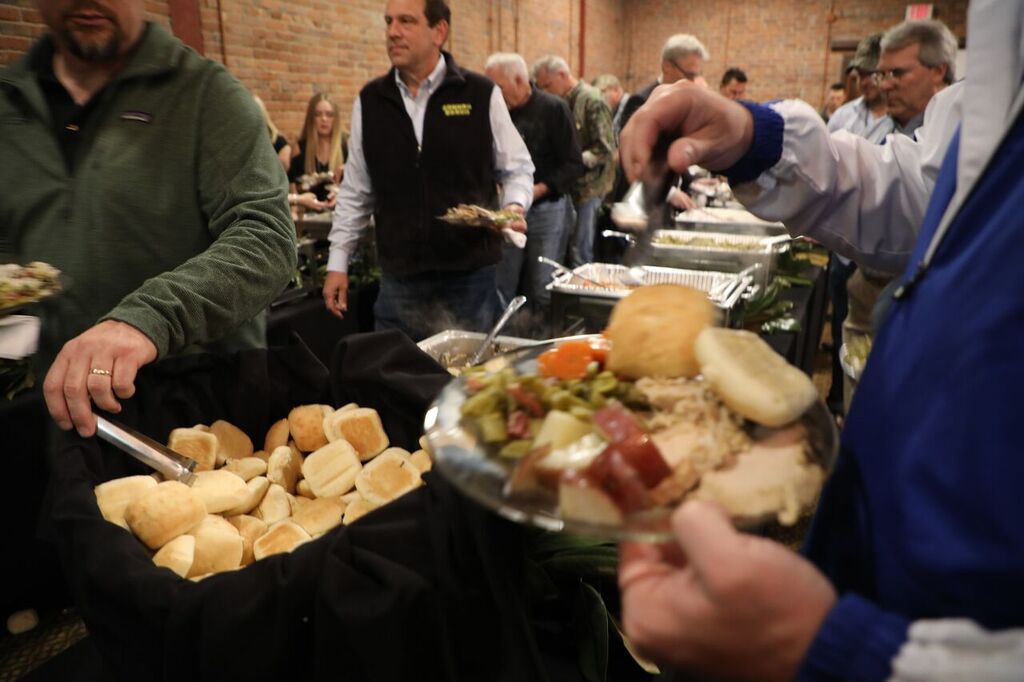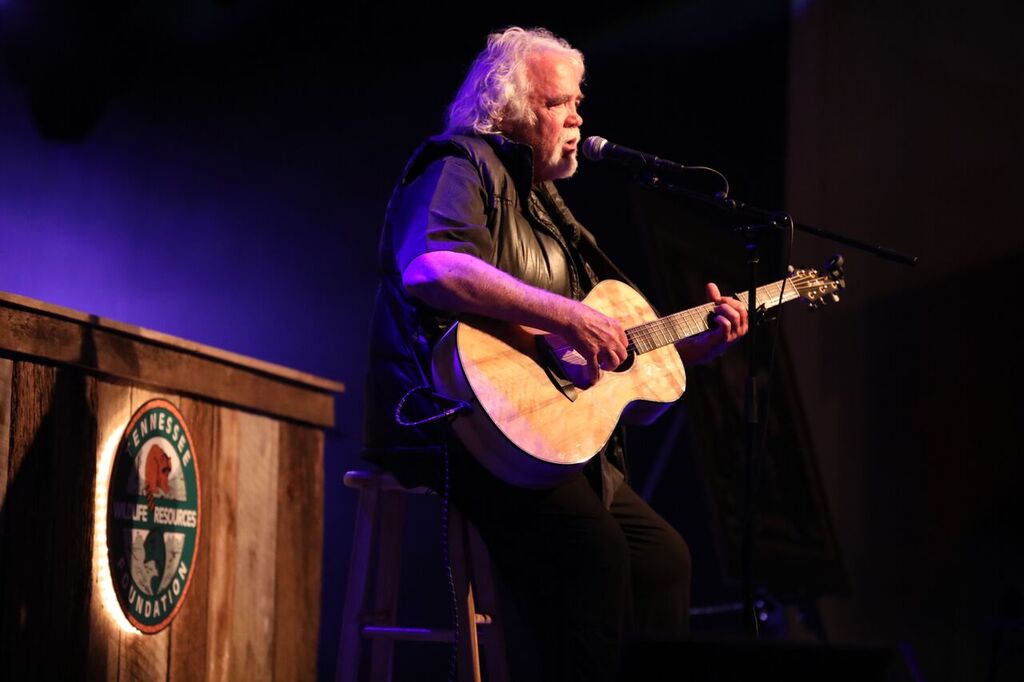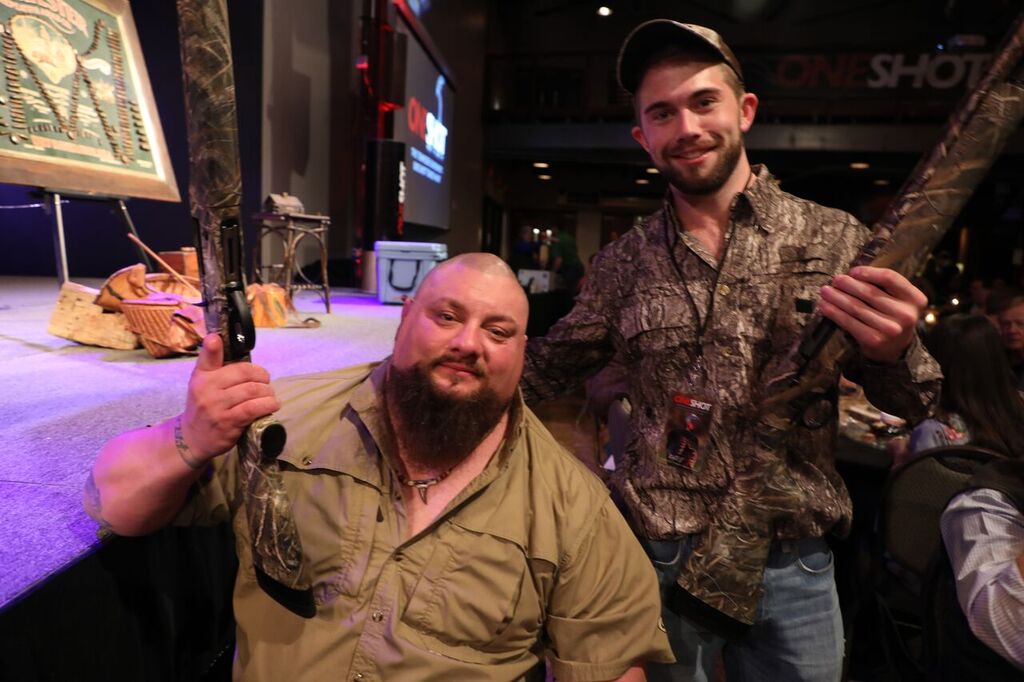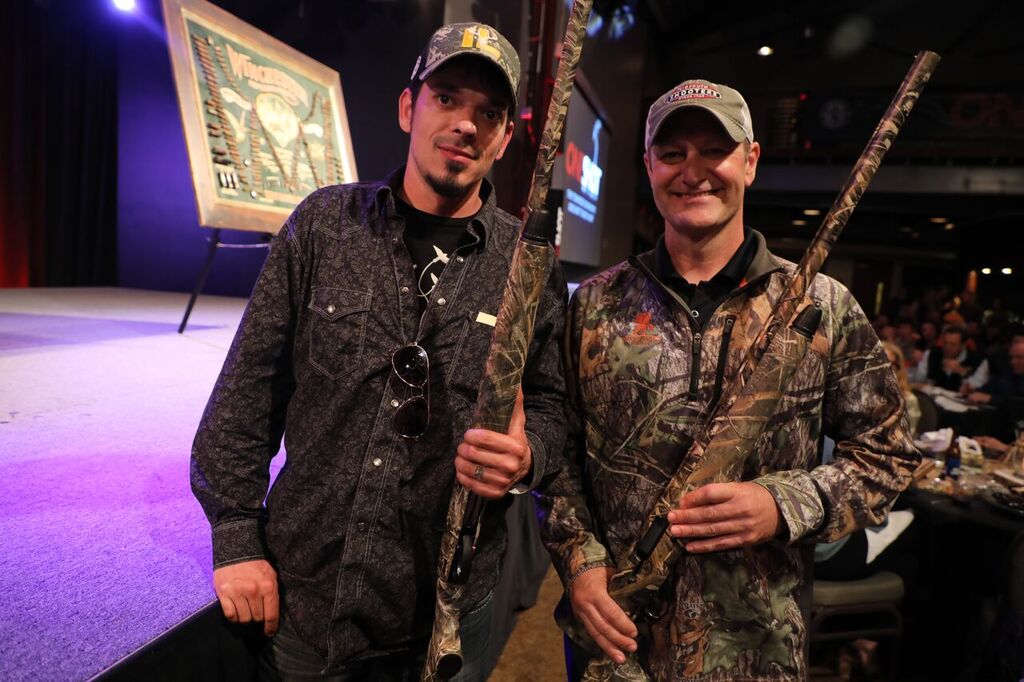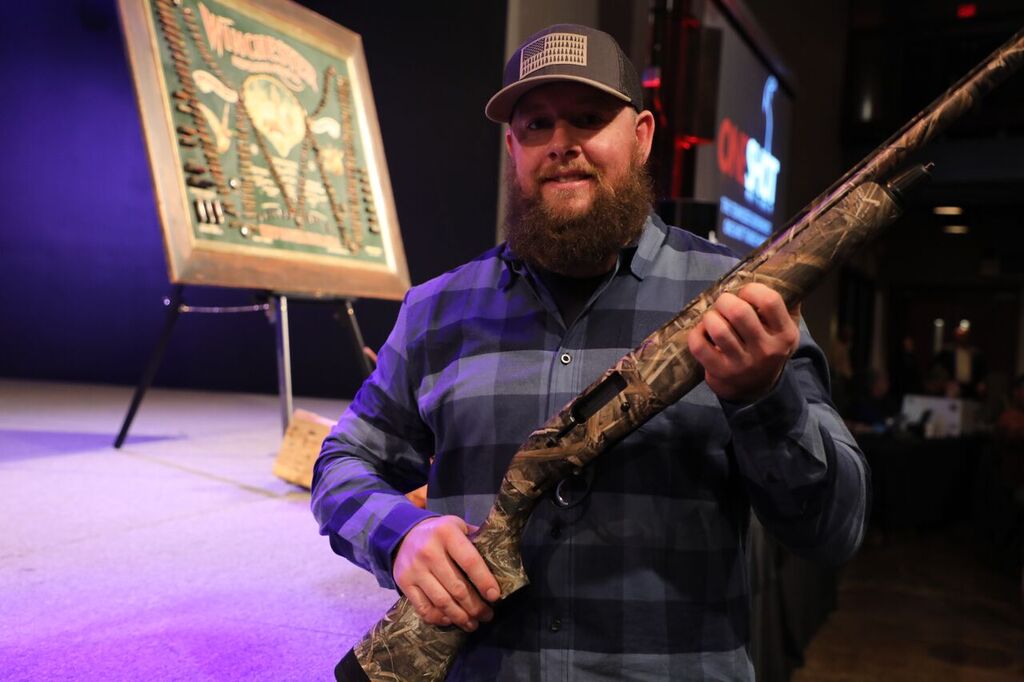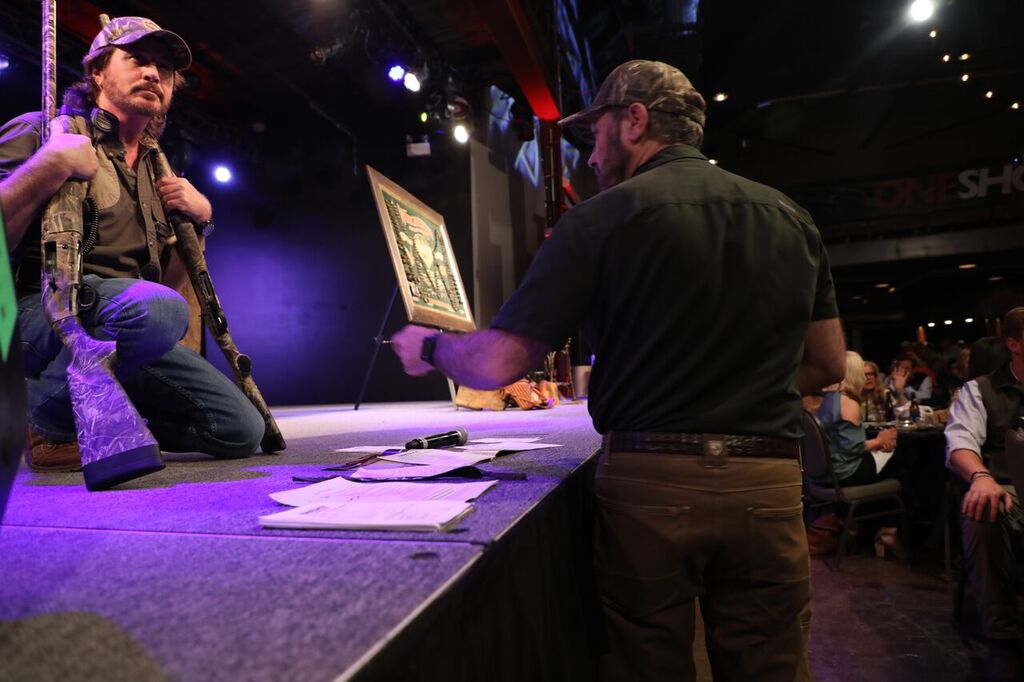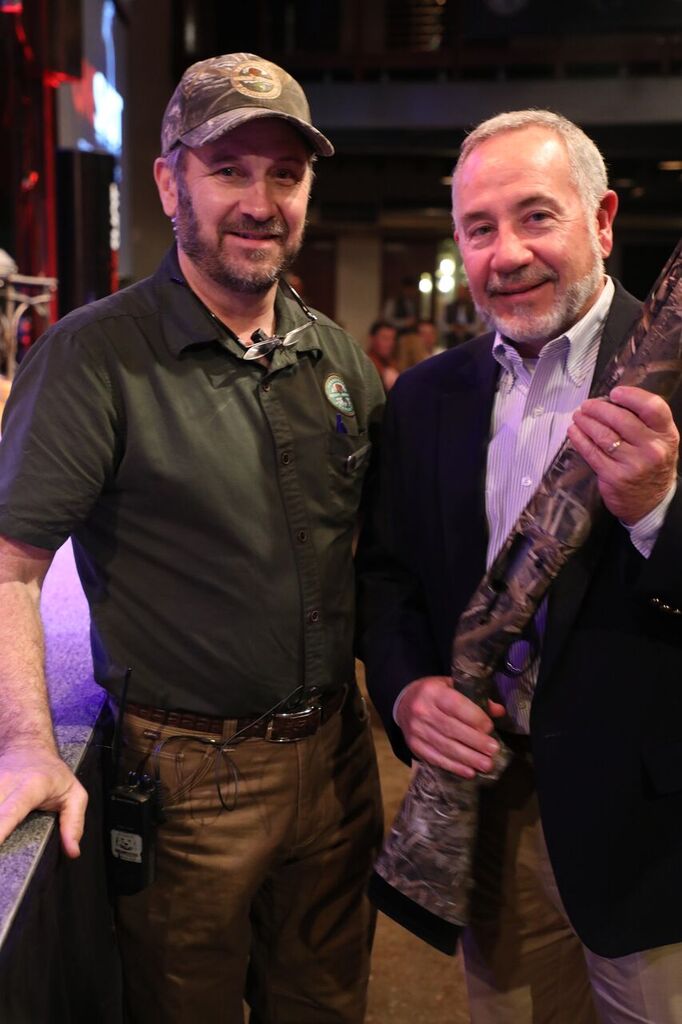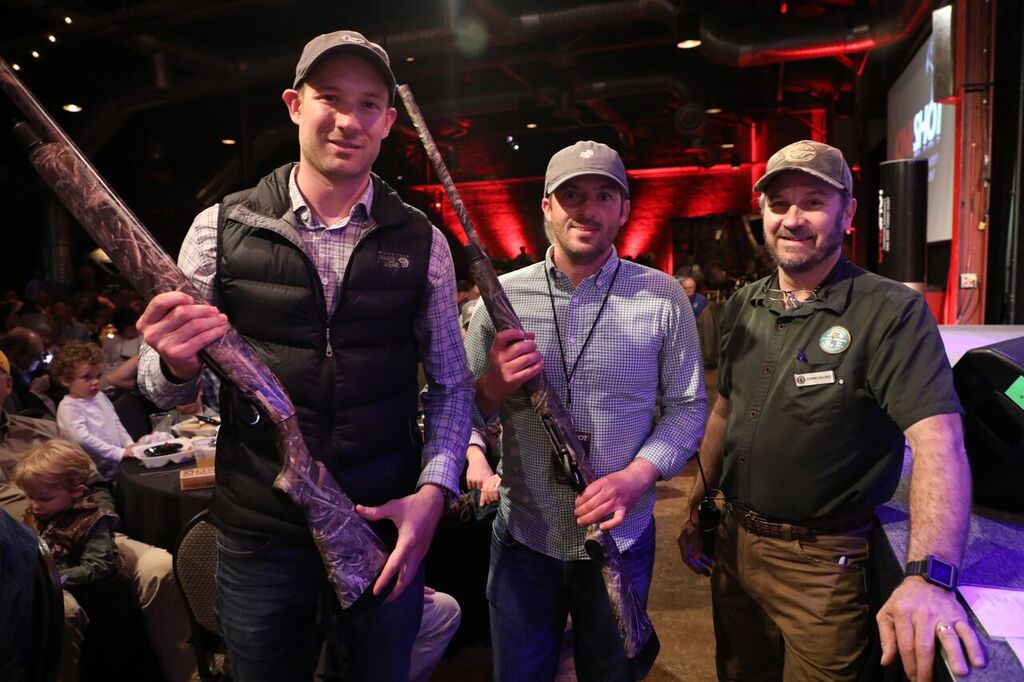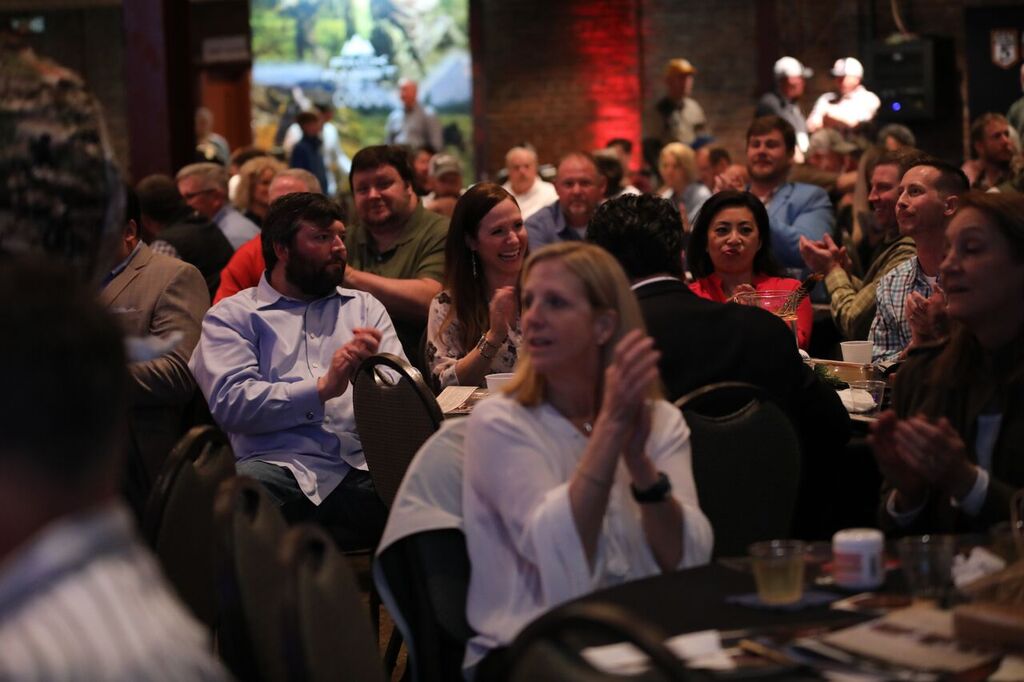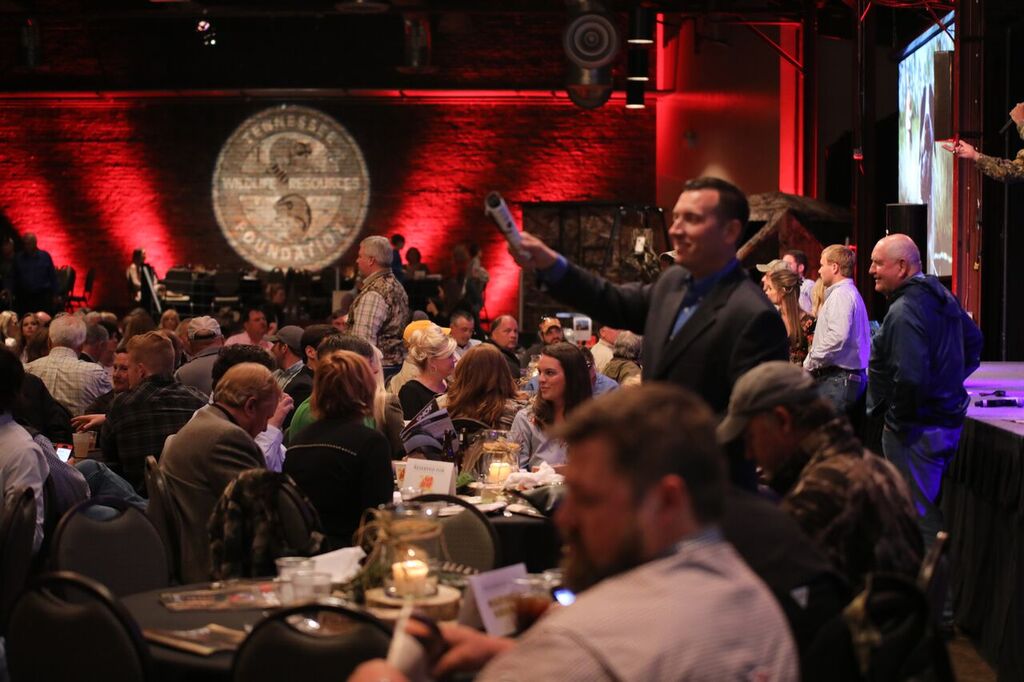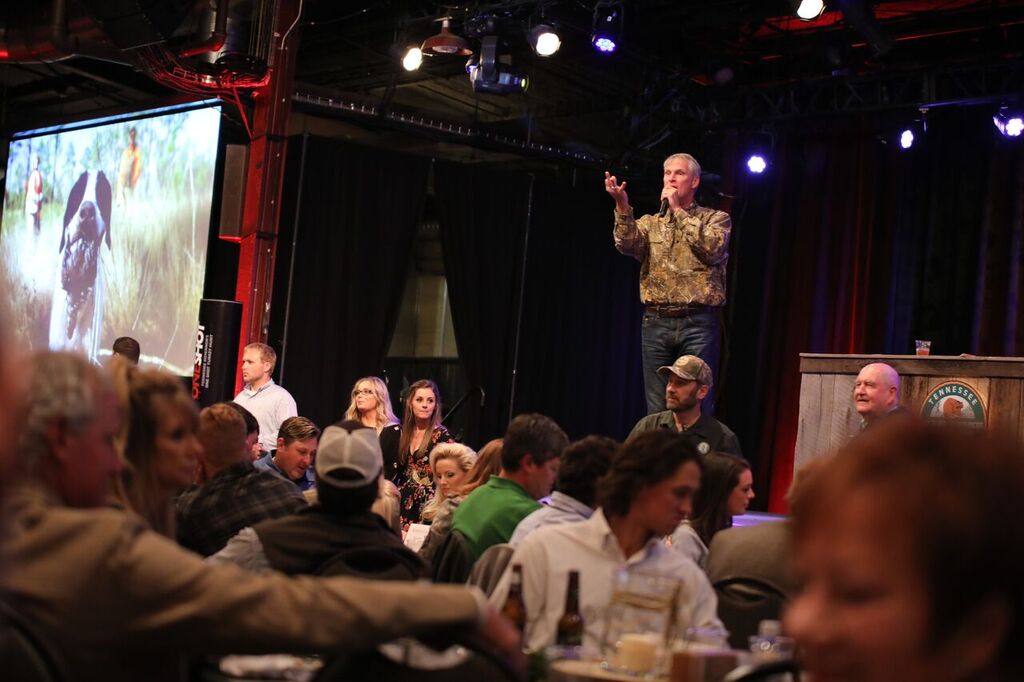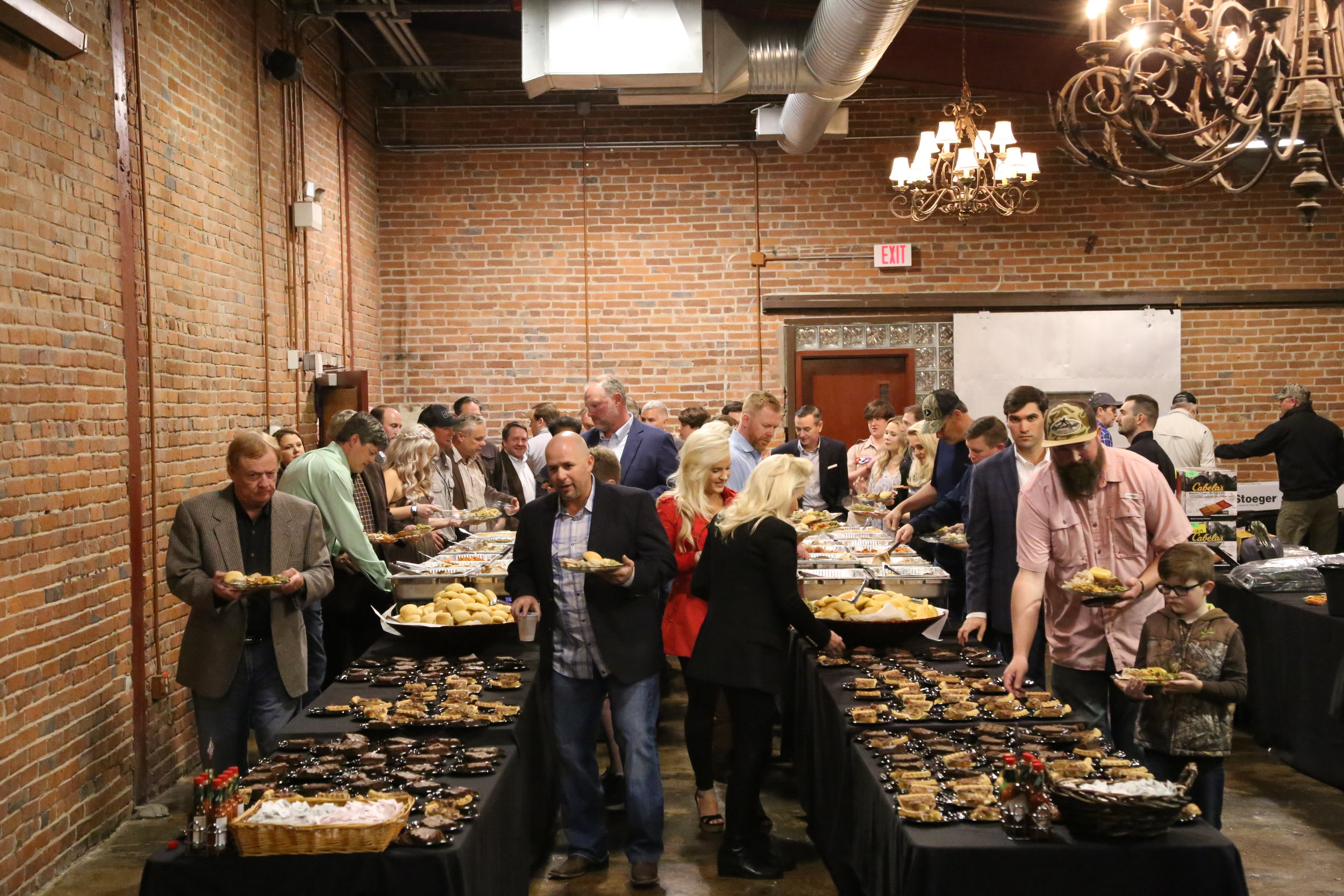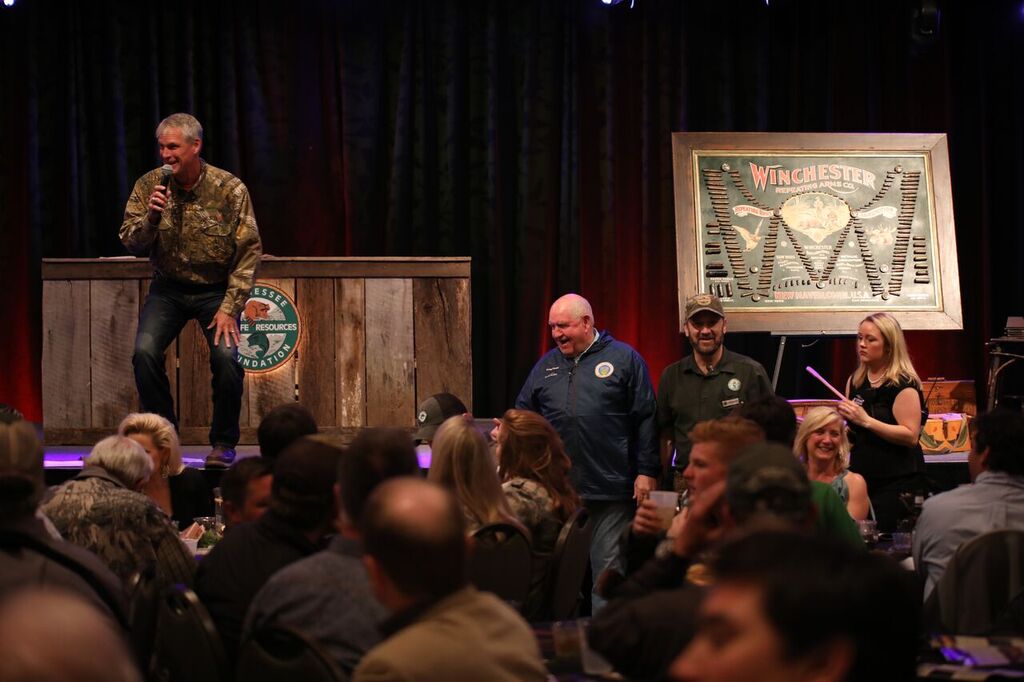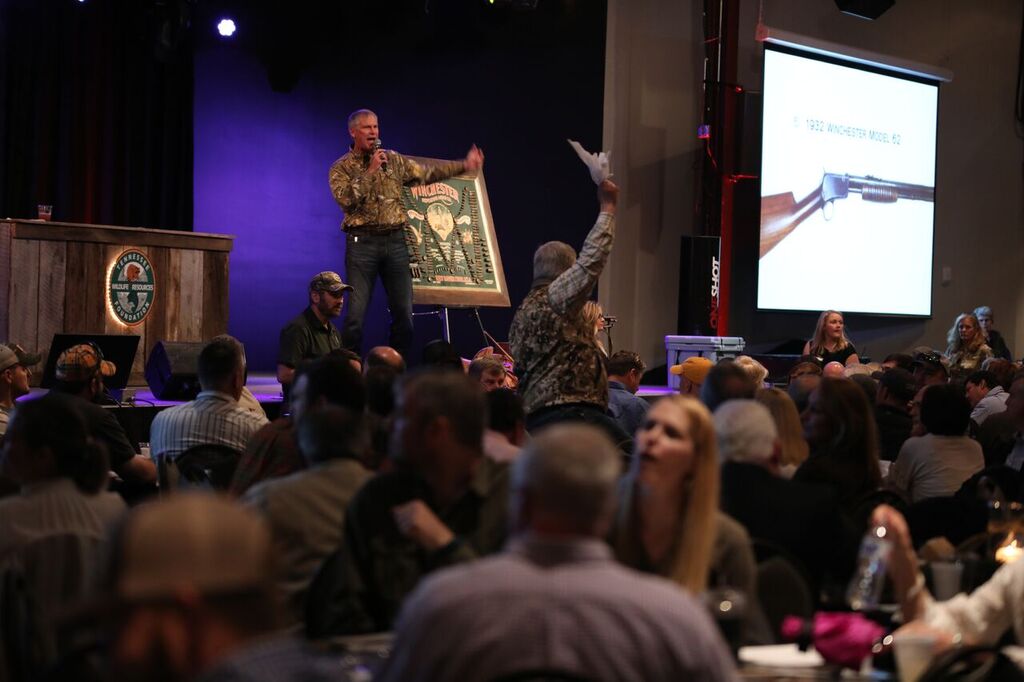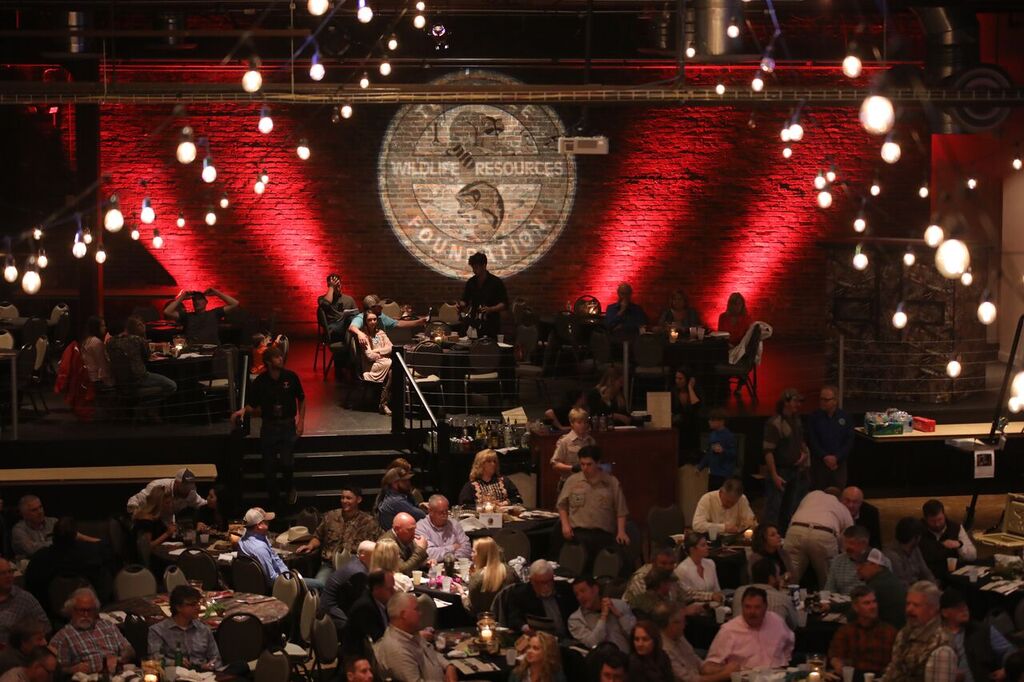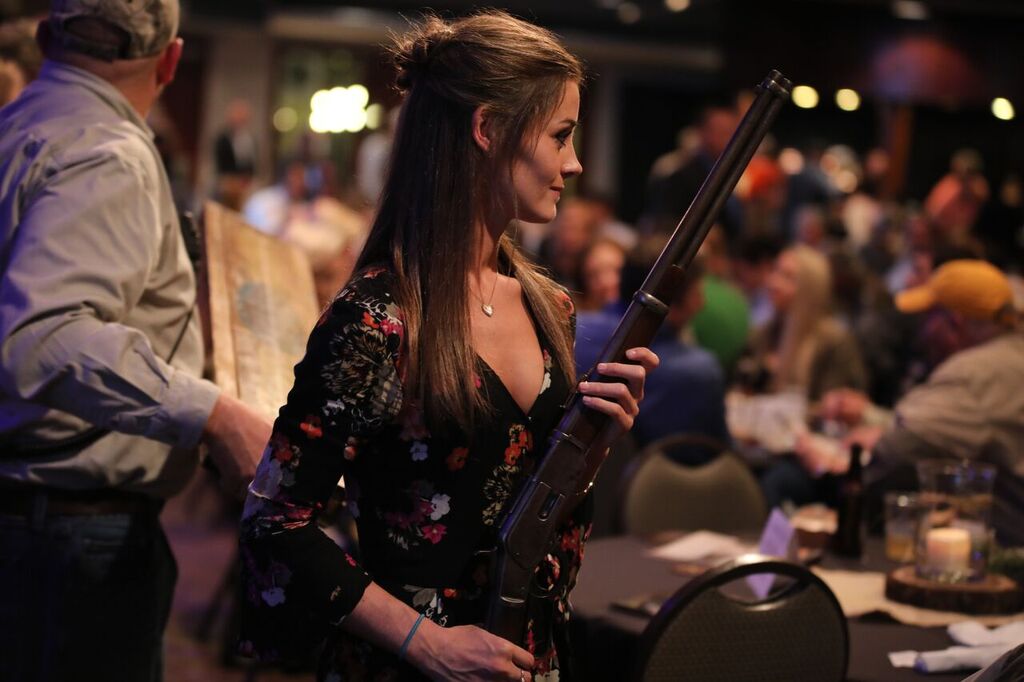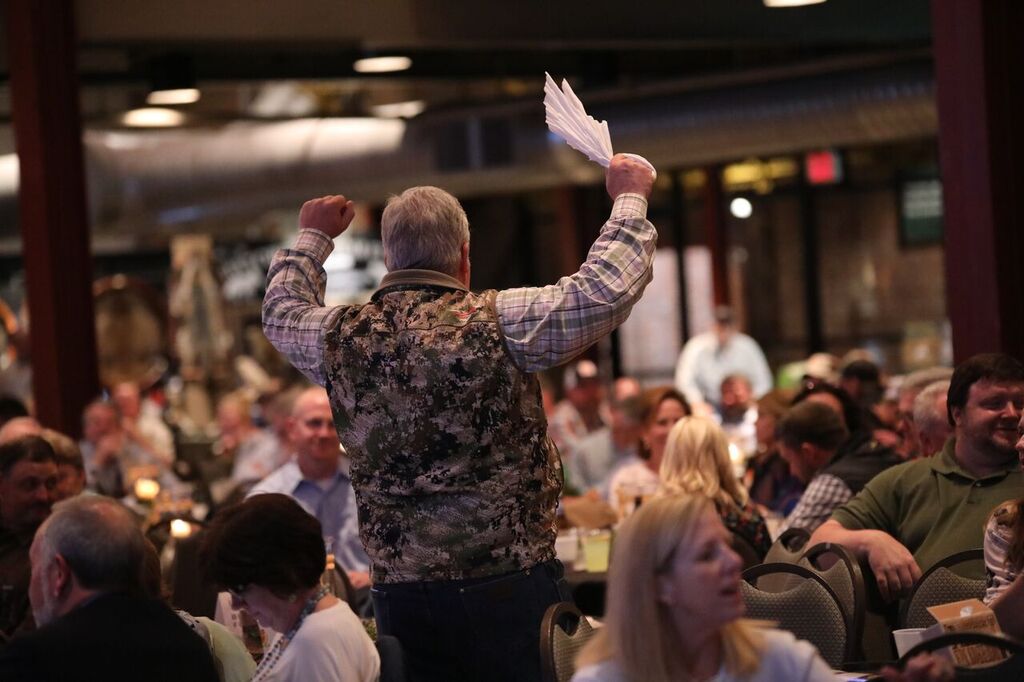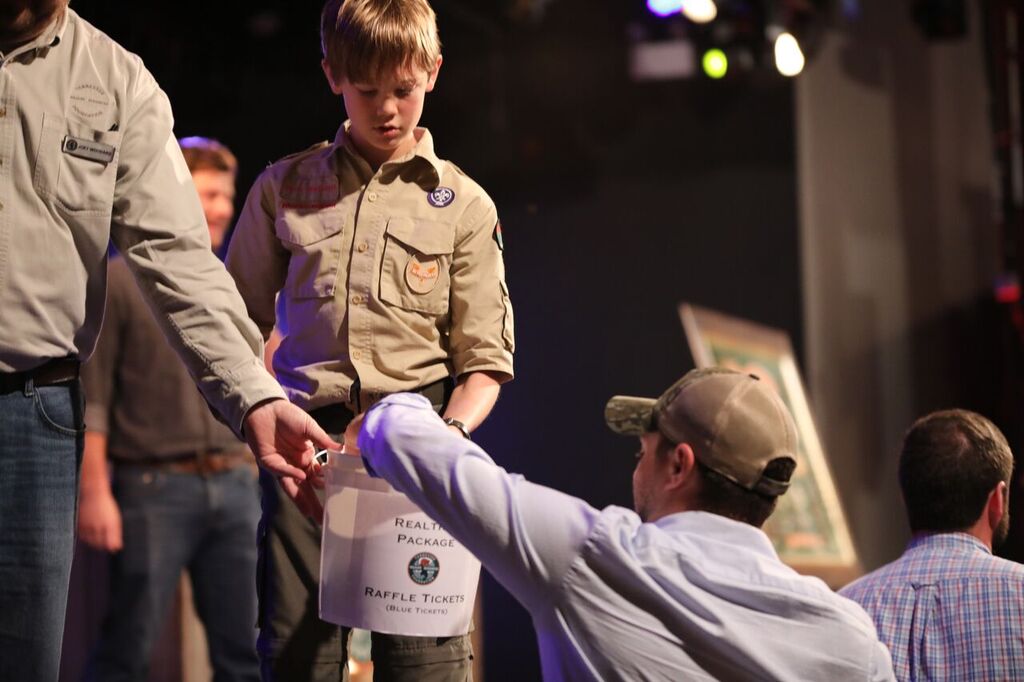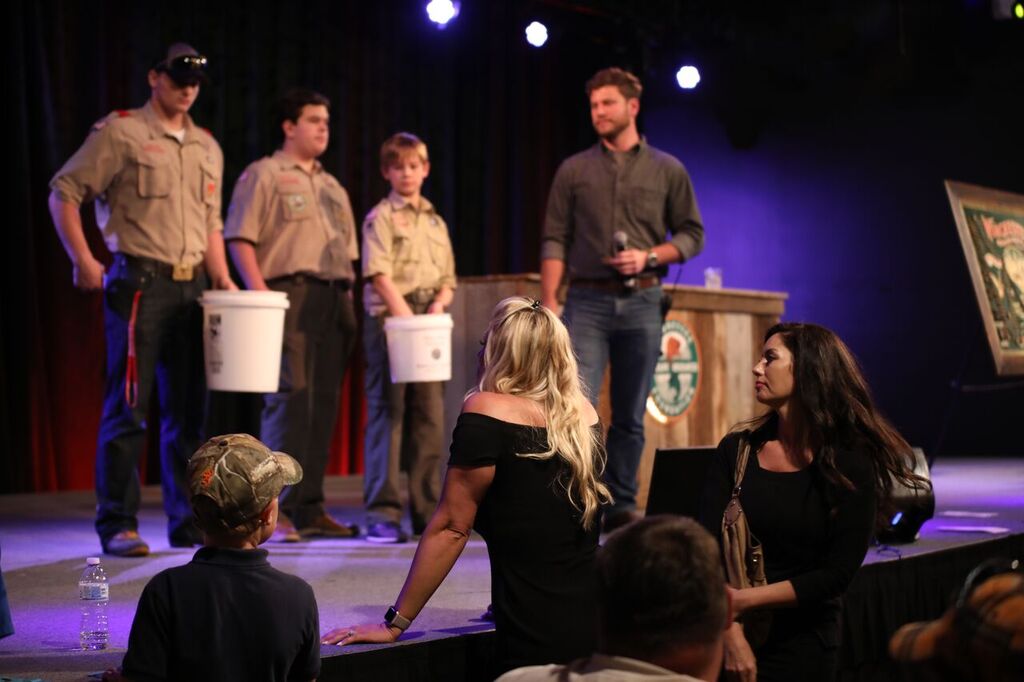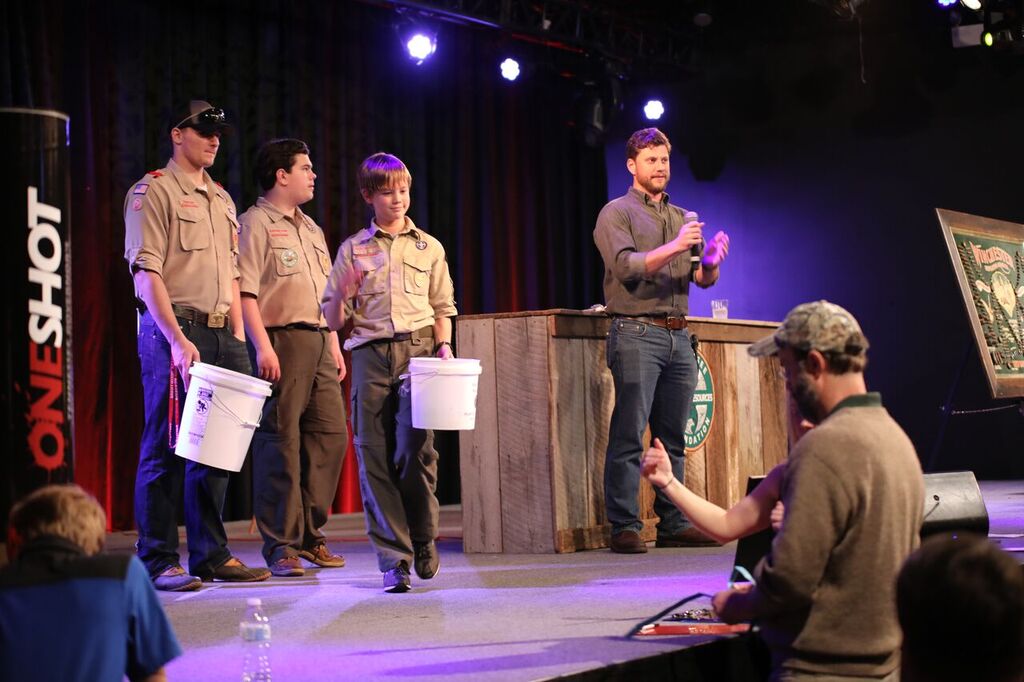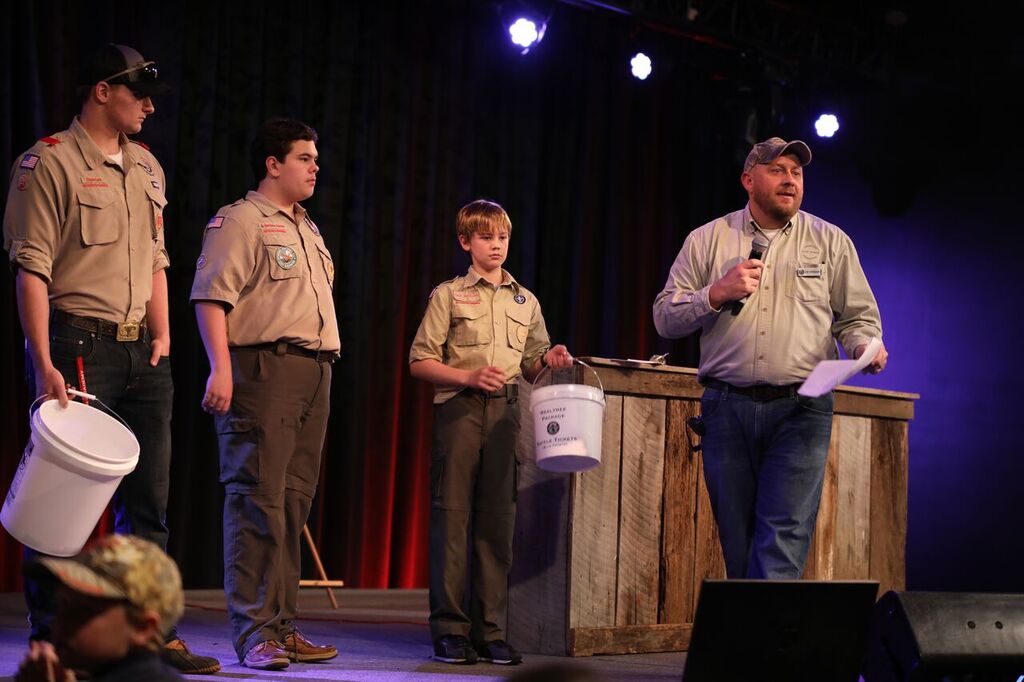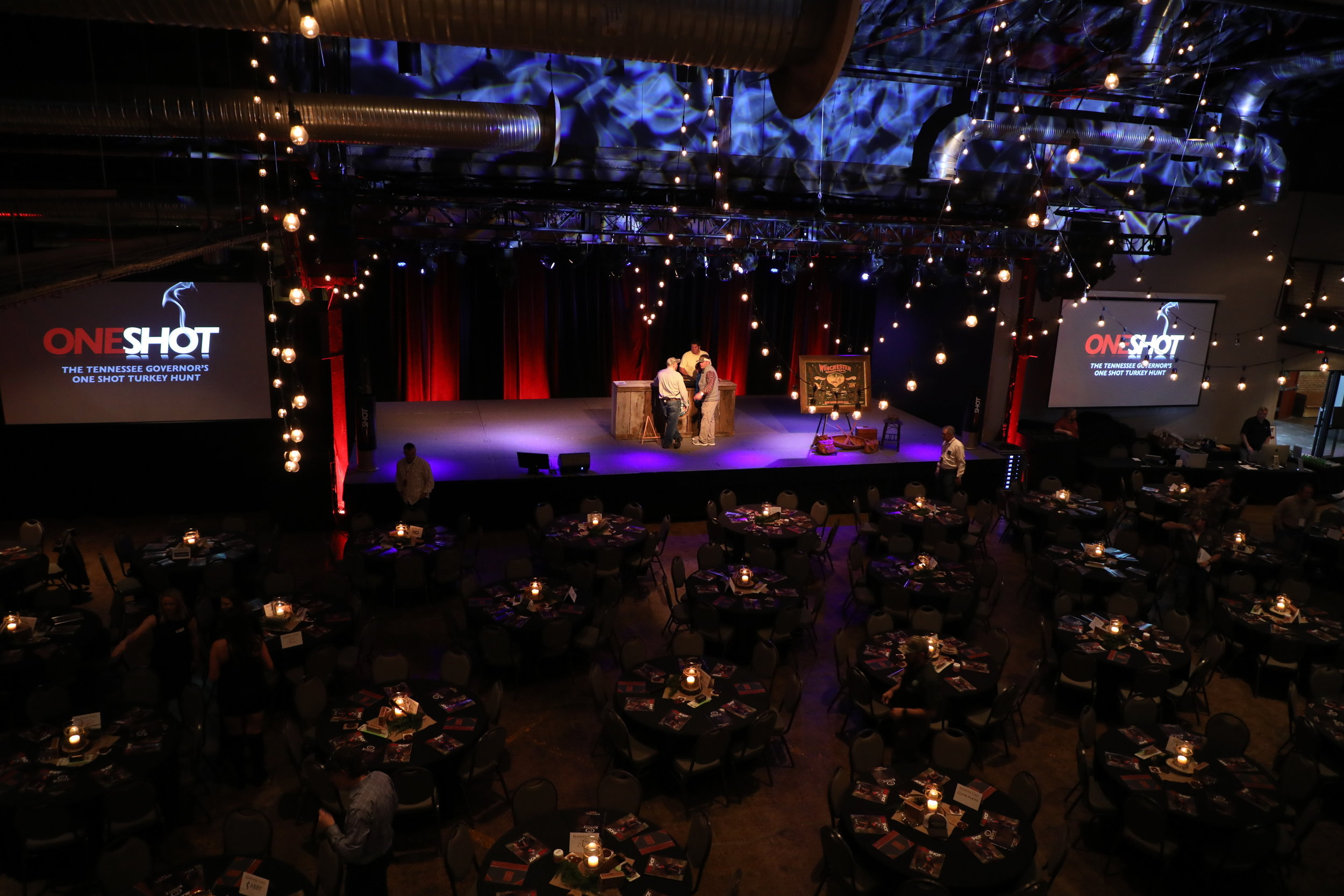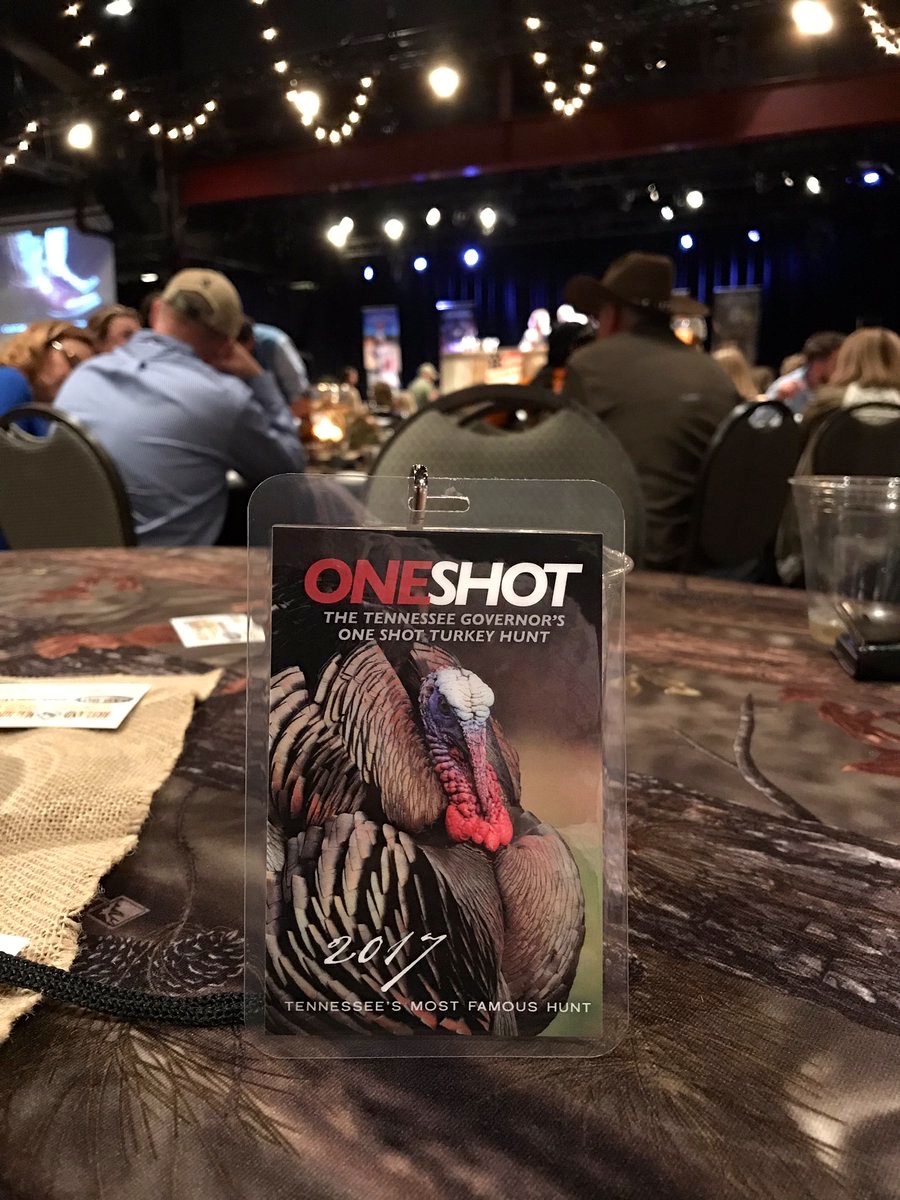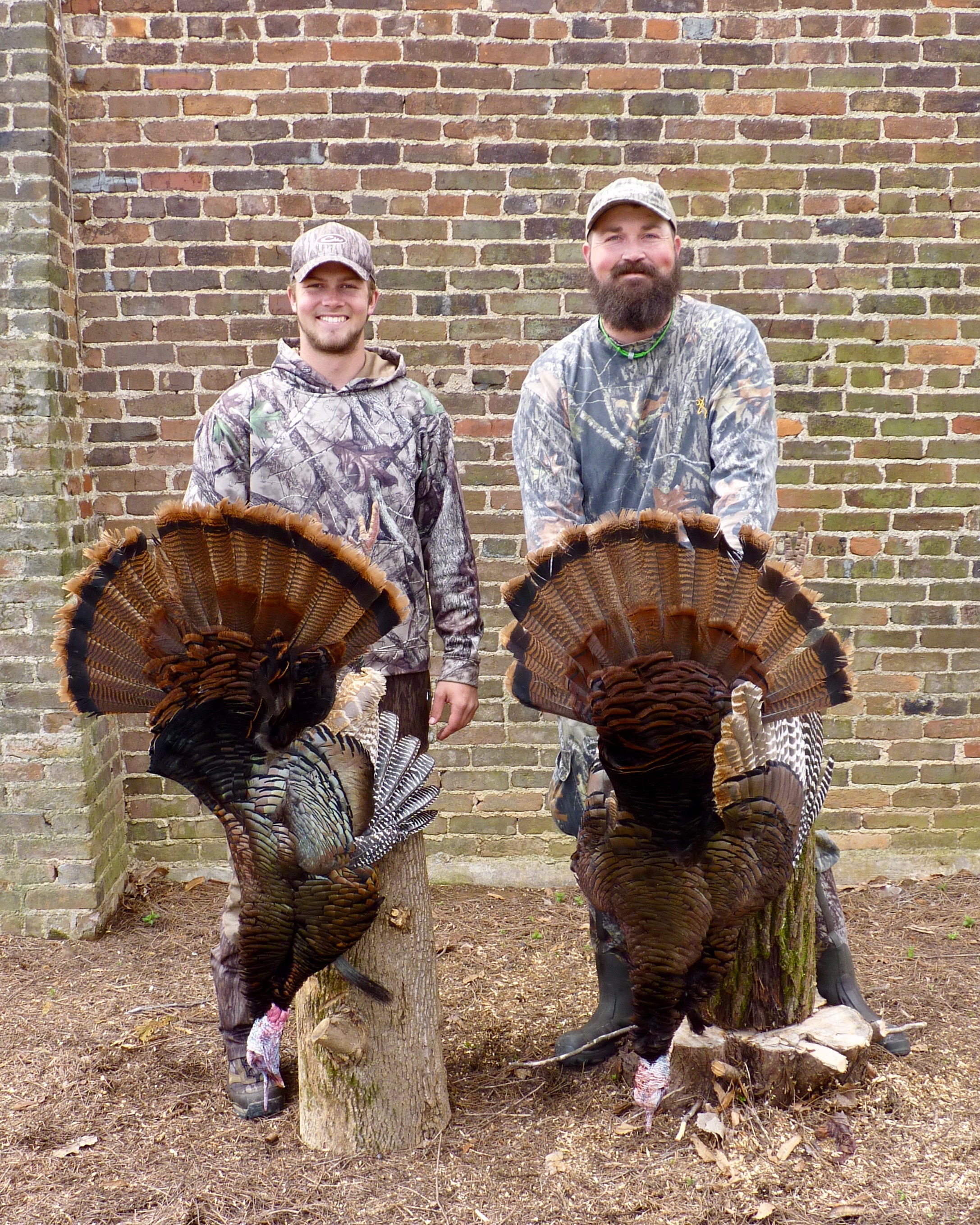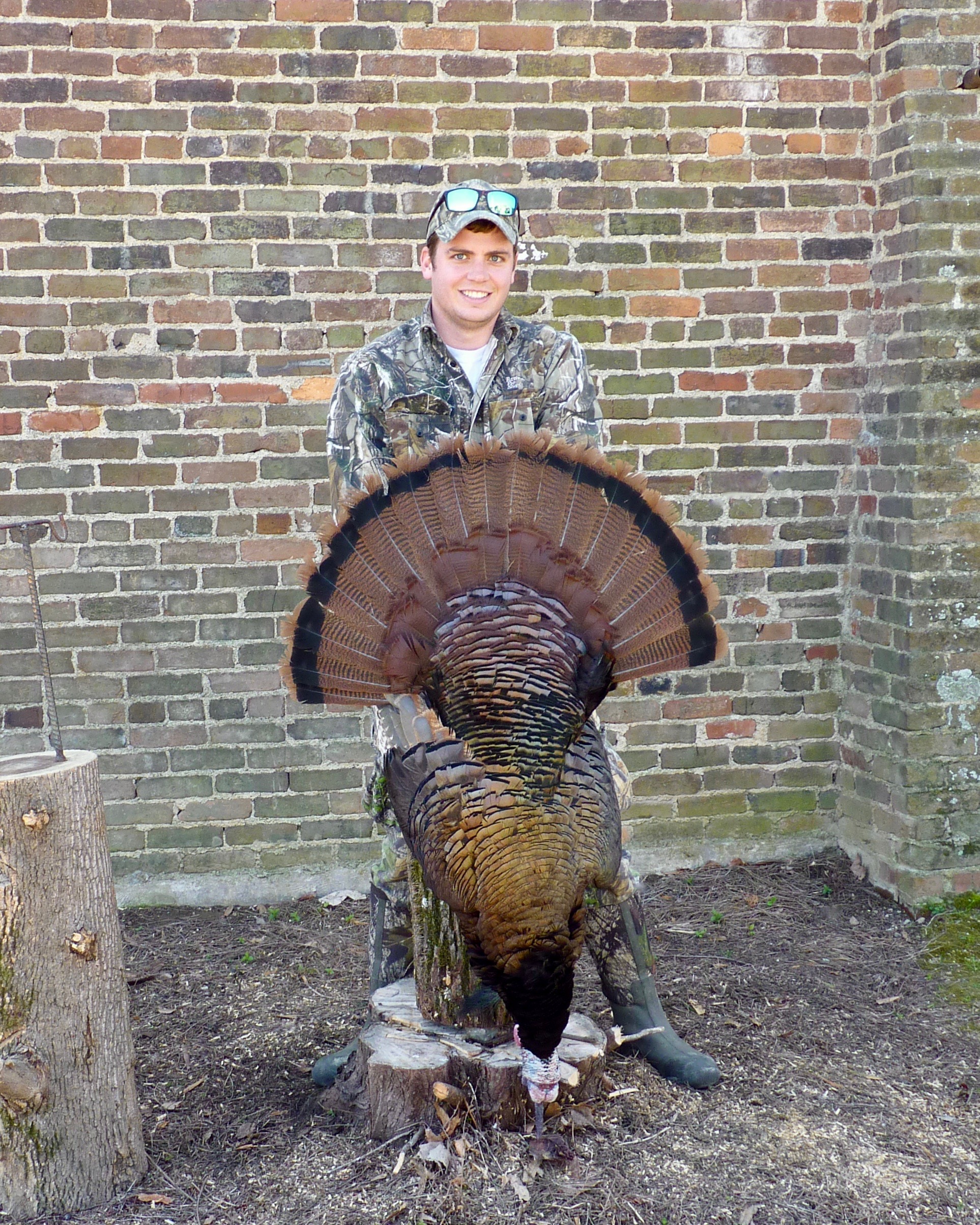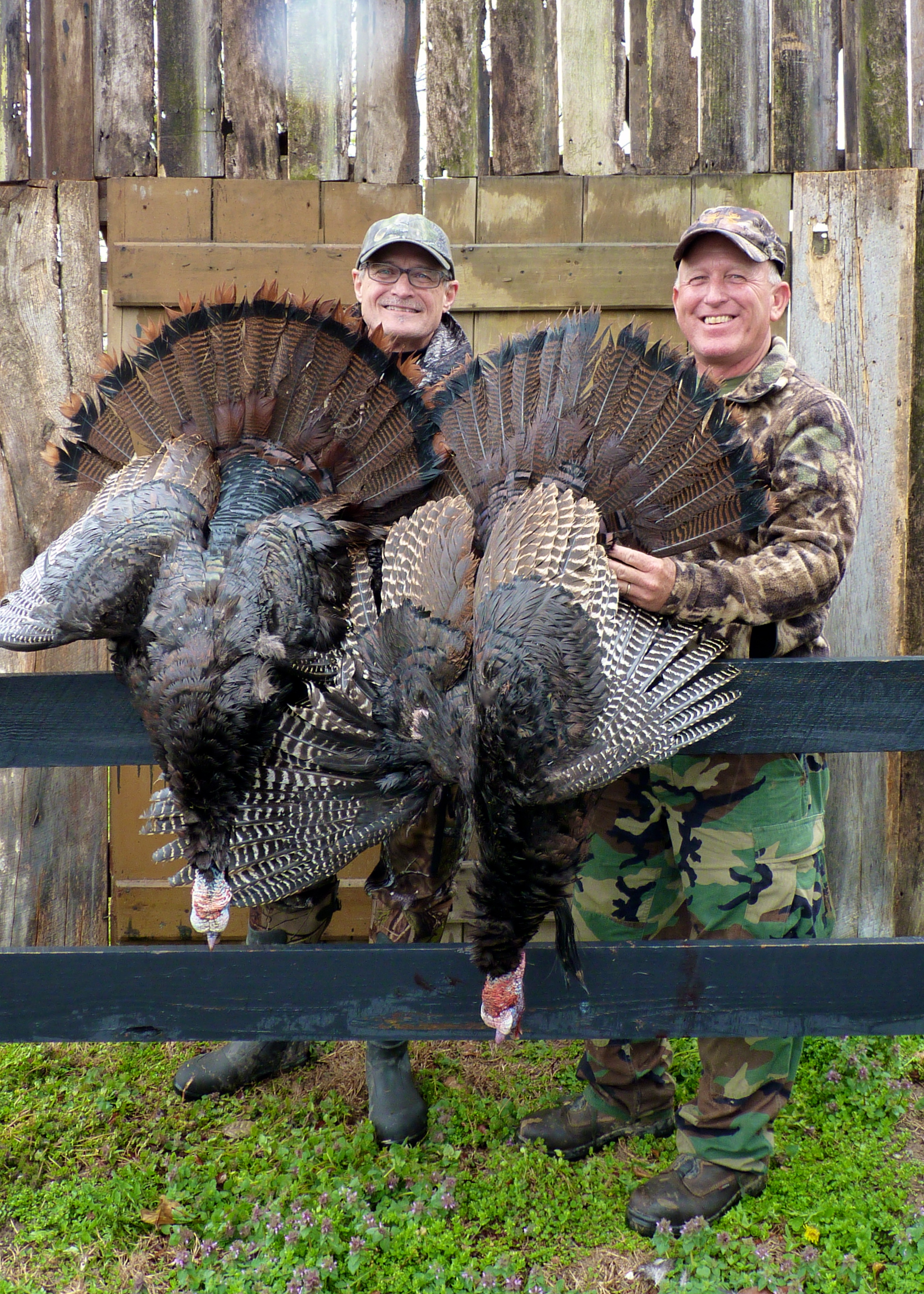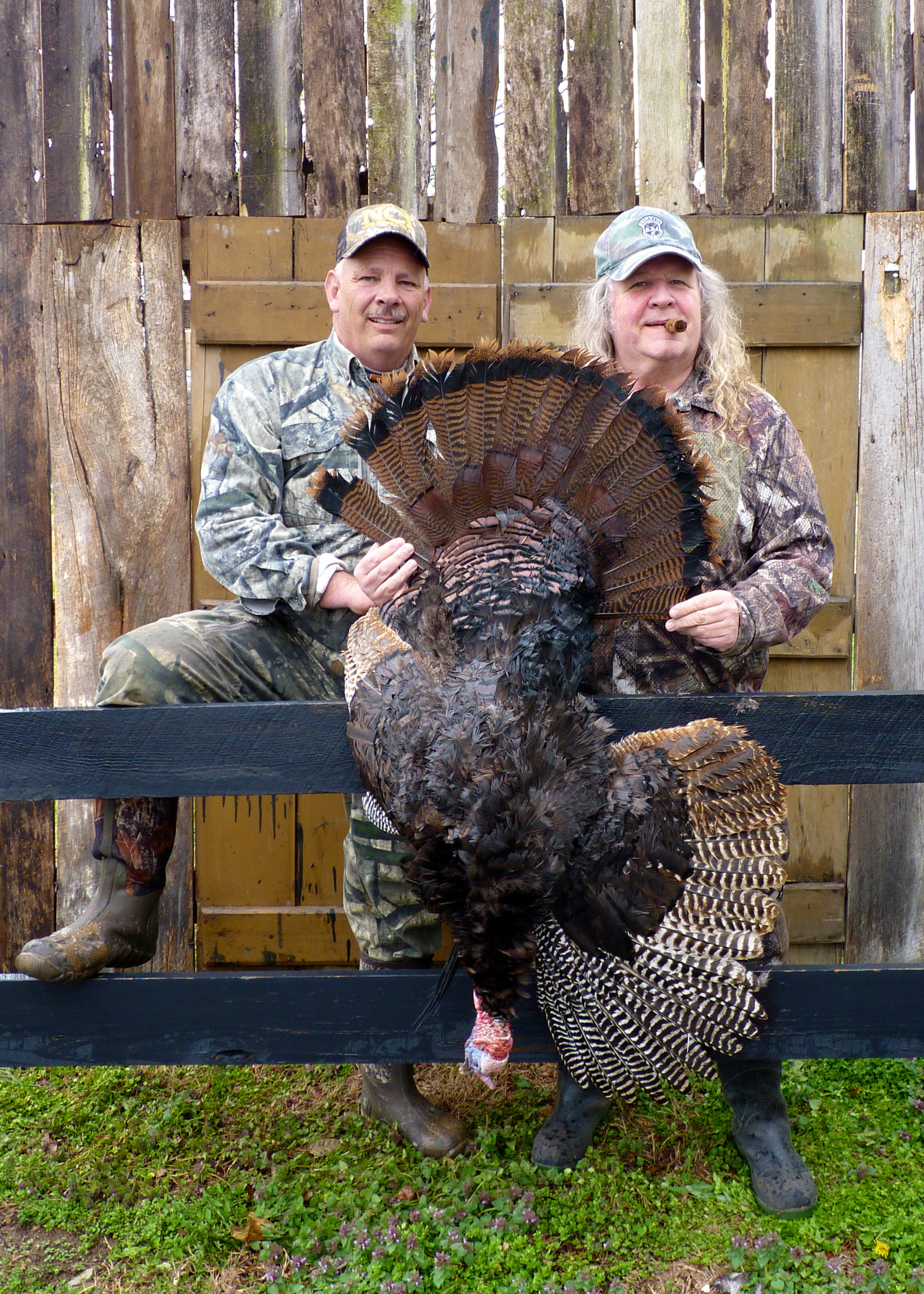 The Tennessee Governor's One Shot Turkey Hunt was established in 2001 with the help of former Governor Don Sunquist and the late Jeanette Rudy. Ms. Rudy attended the Kansas Governor's One Shot Turkey Hunt and wanted to bring the idea back to her home state and generate proceeds to benefit Tennessee Wildlife Resources. Ms. Rudy's close friend, Governor Sundquist, joined her with the idea and named the event The Tennessee Governor's One Shot Turkey Hunt (Jeanette Rudy Invitational). Governor Sundquist went above and beyond to ensure Tennessee had his signature hunt well established in the state. They both hunted and supervised the event from the beginning.
Ms. Rudy was an avid outdoor woman whose accomplishments included winning the Tennessee State Ladies Trap Championship in 1961, 1962, 1964, 1967, 1968, 1969, 1973 and 1975. She also served as President of the Tennessee State Trap Association and won the Tennessee State Ladies Skeet Championship in 1968. She founded the Cumberland University School of Nursing and assisted in establishment and funding the Dan Rudy Cancer Center at St. Thomas Hospital. She and her husband's family ran Rudy's Farm Sausage for a number of years. An avid Federal Duck Stamp Collector, she was considered to have the best collection in the world, possessing the first Duck Stamp ever sold. Ms. Rudy was a lifetime member of the National Wild Turkey Federation as well as Commissioner for the Tennessee Wildlife Resources Commission. She passed in 2011. This event will always be held in her honor.
The One Shot event headquarters, where registration and festivities are held, are in Liberty Hall, at The Factory at Franklin, in Franklin, TN. The hunts are on private land around middle Tennessee.