The Michael Braden Hunter Education Memorial Fund
Investing in our hunter education to honor Mike
The Tennessee Wildlife Resources Agency is proud of its staff, officers, and volunteers. Mike Braden, was one of those dedicated TWRA volunteers.The late SFC Michael Braden, was the victim of an unfortunate shooting incident on July 9, 2014 at the National Guard Armory in Perry County. He served in the National Guard for more than 25 years, and was a dedicated family man. He was known for always putting others before himself. Mike was passionate about the outdoors and knew the importance of introducing people to our hunting and fishing heritage. Volunteering as a TWRA Hunter Education Instructor was one way he gave back to the community.
Jennifer Braden, Mike's wife, contacted TWRF, and asked if they could set up a memorial fund in Mike's honor. They decided on the "Michael Braden Hunter Education Memorial Fund."
Once a student successfully completes the hunter education course, the Michael Braden Memorial Fund, through TWRF, will provide their first orange hunting vest. These were first available in the two counties where Mike was active in teaching classes, Perry and Haywood. With donations, Lauderdale, Decatur, Crockett, Chester, and Tipton counties have now been added.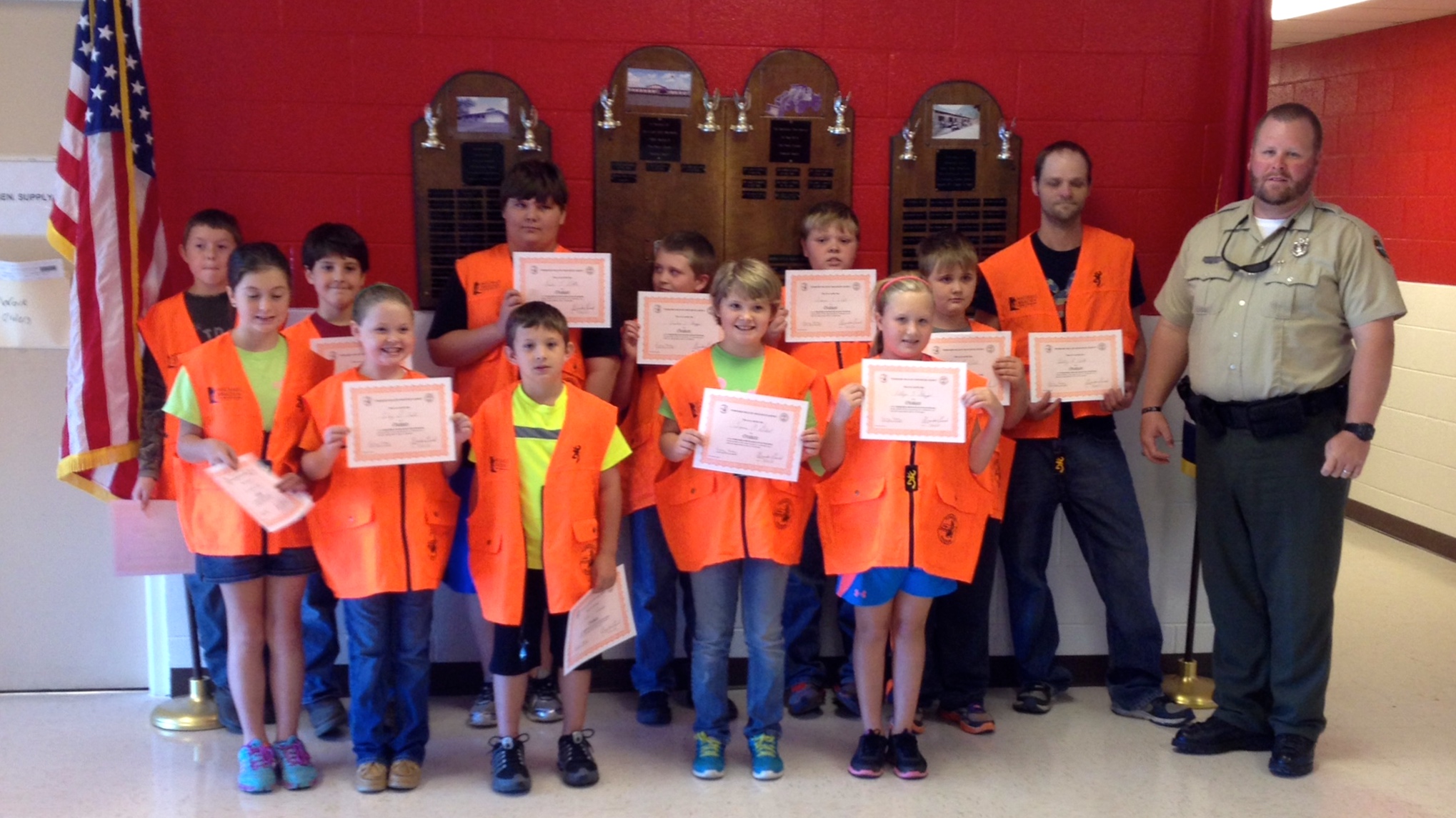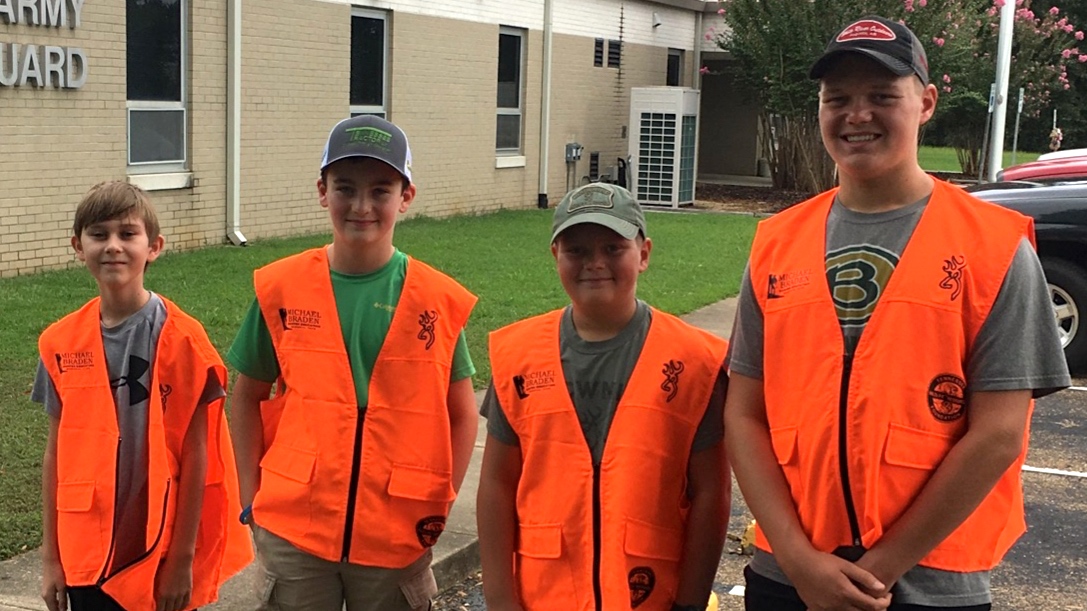 Jennifer Braden and the family thank you for your donation in remembering Mike. He had such a passion for educating all people about the longstanding Tennessee tradition of hunting, fishing, and the outdoors.
If you would like to contribute to the Michael Braden Hunter Education Fund, your tax deductible donation can be sent to:
Tennessee Wildlife Resources Foundation
5000 Linbar Drive, Suite 275,
Nashville, TN 37211

or donate online below.
Thank You.
Morgan Bodkins
Insouth Bank
Rose Construction, Inc.
Stephen Norman
Clay Dunn
Laurie Laychak
Otter's Office Supplies
David and Teresa Baese
Matthew and Mary Carroll Shoemaker
Tyler and Ceil Cowles
Harbert and Nora Alexander
Richard Downing
Brenda Mann
Jennifer Braden
Gene Braden
Rickie Tankersley
Craig Fitzhugh
Maria Esteves
Erik Krull
Donald Scholes
James Kelly
Joy Griggs
Banner Image - Michael Braden, while turkey hunting in Tennessee - Photo Credit: Michael's daughter, Alexanderia